Baby Towel Warmer
Baby's Journey Towel Warmer: Ga Ga or Gag?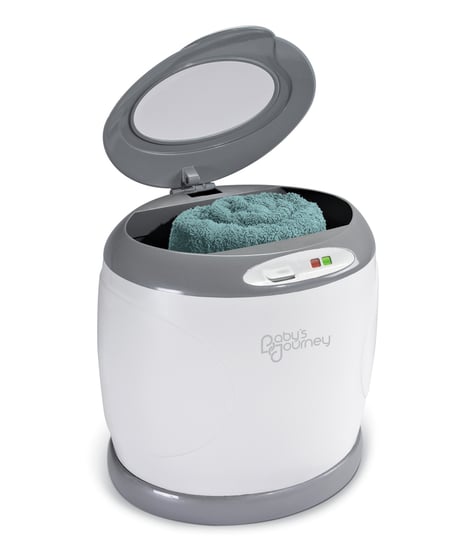 Ahh, the feeling of a warm towel awaiting you when you get out of the bathtub. It's a luxury that used to be reserved for those staying in the most luxurious hotels, but now even infants can emerge from a bath into a toasty towel without running to the clothes dryer. Baby's Journey is now making a Towel Warmer ($50) that ensures little ones are warm and cozy after bath time. Hooded towels fit right into the crock pot-like device, where they are warmed in less than 10 minutes.
While there are few people I know that would actually turn down a warm wrap (especially on a chilly Winter night), the idea of a wipes warmer elicited a strong response from readers who were afraid it would spoil a baby. Will a towel warmer do the same?