Baby Wellness: That Little Blue Line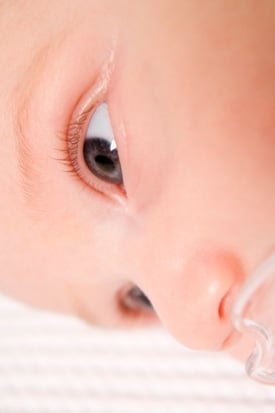 Most mamas think they are done seeing little blue lines when they have a positive pregnancy test. However, many new moms see a similar line once their lil ones arrive. Many babies are either born with, or develop, a thin blue line on the bridge of their nose. Though there is no medical name for the mark, doctors believe that the condition is a combination of well-worked veins in the head and lil ones' thin skin. For most tots, the veins' appearance fades as they get older and there is no pain associated with their appearance.
Did you experience the little blue line with your tyke?