Babyproofing the Bathroom
Babyproof Your Bathroom in 3 Easy Steps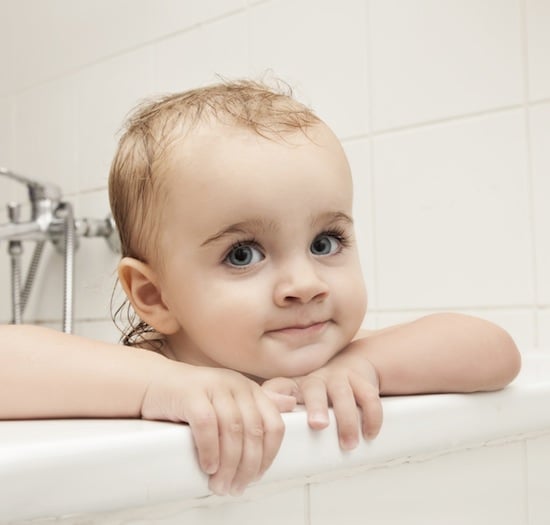 Once your baby becomes mobile (if not before), babyproofing your home becomes a necessity. While we've all heard the term before, it can be difficult for parents to articulate exactly what this babyproofing business entails. There are services and consultants who you can pay to come into your home to identify and secure all potentially dangerous areas, but with a little time and a reliance on your own common sense, we're confident you can handle this on your own.
Beginning in the bathroom, we'll tackle the challenge of creating a safe, secure space for your child in just three easy steps. Keep reading to find out how!
1. Secure the Door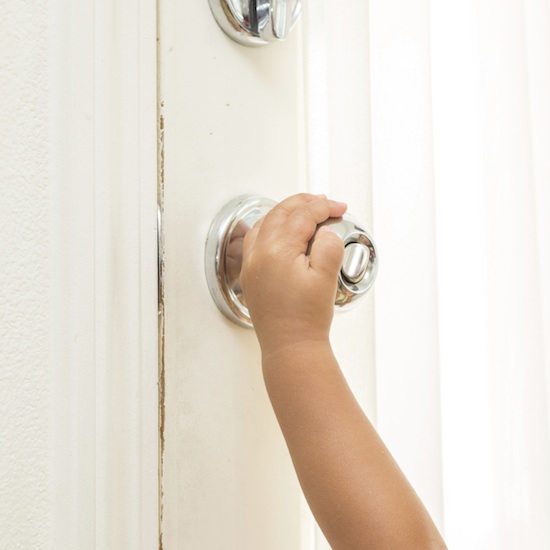 Seriously, it's as easy as it sounds. If the door can't be opened by little hands, then what's within its confines matters a whole lot less. Make a conscious effort to keep your bathroom door(s) tightly shut when they're not in use, and add a doorknob cover so that even when they can reach the knob, they won't be able to open it.
2. Get Rid of This
Move any and all medications — both prescription and non — to an over-the-sink medicine cabinet. Add a cabinet lock to that, too. If your shower has glass doors, you'll want to add a lock there, as they can be extremely dangerous.
Then, plow through your product arsenal with a careful eye on their ingredient lists. According to the Environmental Working Group, you'll want to avoid the following:
Words ending in "paraben"
DMDM hydantoin
Imidazolidinyl urea
Methylchloroisothiazolinone
Methylisothiazolinone
Triclosan
Triclocarban
Triethanolamine (or "TEA")
3. Add These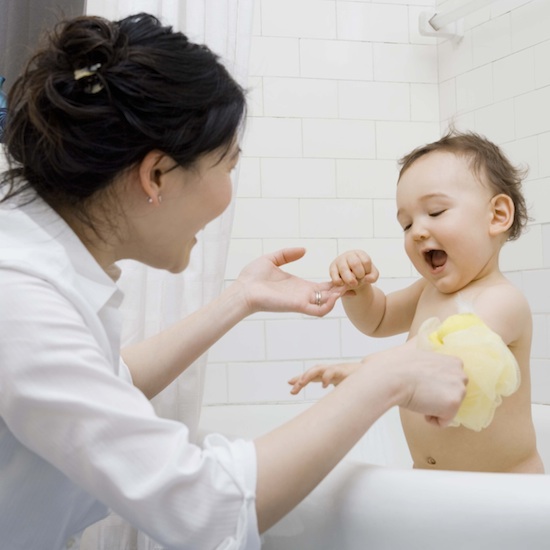 In the tub, make sure that you have a nonslip tub mat and faucet cover. Swap out those potentially hazardous bath and bodycare products with those from brands like The Honest Company and Weleda that take the guesswork out of shopping.
You'll also want to replace your open-top or easy-to-open trashcan with one that locks, like Simplehuman's plastic step trashcan.
Finally, bookmark sites like Healthy Child, Healthy World and Environmental Working Group, as they're trustworthy, reliable resources to refer back to before shopping for any household or personal care products.