Bachelor Contestant Says Raising Dogs Is "Trickier" Than Kids
Is It Fair to Compare Child Rearing to Raising Pets?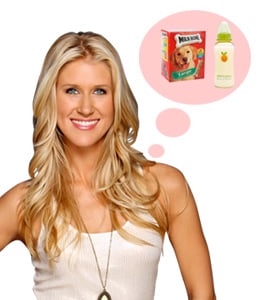 Motherhood certainly wasn't a pivotal plot point on ABC's The Bachelor season 14 opener, but it did come up. When asked what she thinks about getting married, having kids, and furry friends, contestant Alexa, a 25-year-old entrepreneur, said, "Dogs are even trickier . . . Dogs are even trickier."
It may have been an editing trick, but the soundbite (among many others) sure struck a chord with me. I adore man's best friend, and I respect how much effort, time, attention, and love pets require, but hearing her say that just made me wince. On the other hand, I know many couples who adopted pets to test their parental instincts. Seventy-one percent of PetSugar readers admit they consider themselves "mama" or "daddy" to their pets, but is it fair to compare raising tots and Toto?