Baked French Toast
Quick and Easy Breakfast: Baked French Toast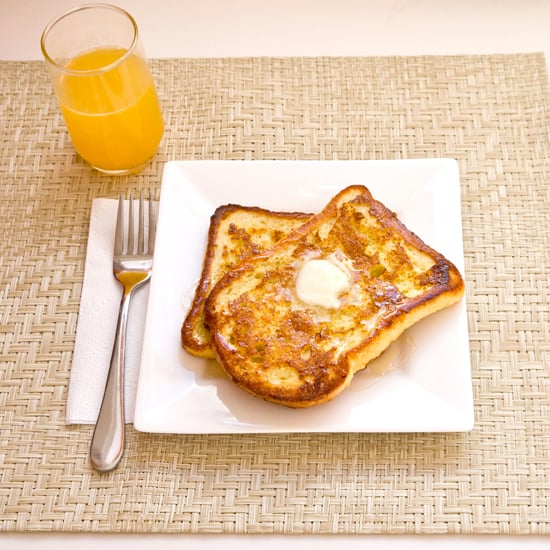 Treat your family to a quick and easy breakfast that's homemade and fresh from the oven. Instead of making a mess of your kitchen first thing in the morning, kid-favorite French toast gets a makeover with simple one-dish prep and your oven doing all the dirty work. Baked French toast is seriously simple, which means your lil one can easily help with breakfast. Make this dish even healthier by using whole wheat bread and serving with a side of yogurt.
Keep reading for this quick and easy recipe
Baked French Toast
From Sarah Lipoff, LilSugar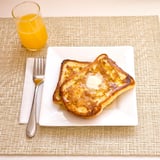 Ingredients
8 to 10 bread slices
3 eggs
1-1/4 cup milk
1 tablespoon sugar
1/4 teaspoon cinnamon
1/4 teaspoon vanilla
2 teaspoons vegetable oil (for the baking pans)
Directions
Preheat your oven to 425F. Whip the eggs and milk together in a medium-sized mixing bowl and then invite your child to measure and add the sugar and cinnamon.
You'll need two sheet pans for baking the French toast. Drizzle each with a teaspoon of vegetable oil and then evenly distribute by tilting and moving the pans.
Now your child can count out eight slices of bread, press each into the egg mixture, making sure both sides are coated, and then place on the greased sheet pan. Continue coating slices of bread until the egg mixture is gone. What's great about this recipe is that you can use any type of bread your family loves. Sourdough, raisin bread, or even a sliced baguette works wonderfully.
Place the sheet pans in the oven and set a timer for seven minutes. After the dinger dings, flip the French toast, set the timer for an additional seven minutes and allow to bake.
Serve the oven-baked French toast with a drizzle of syrup or honey and a dollop of butter or low-fat yogurt.
Makes eight to 10 slices of French toast.
Information
Category

Breakfast/Brunch, French Toast

Cuisine

North American