Benefits of Delaying Umbilical Cord Cutting
New Findings on When to Cut Umbilical Cord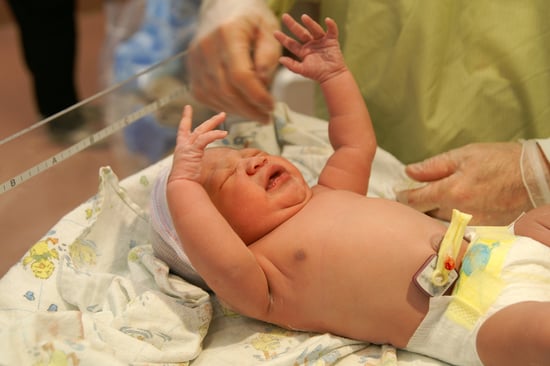 Cutting your baby's umbilical cord is one of the rites of passage for some new parents. But new research indicates you might not want to cut the cord too soon. In a new analysis published in The Cochrane Database of Systematic Reviews, delaying clamping for at least a minute after birth improves your baby's iron stores and hemoglobin levels, The New York Times reports.
Typically, doctors clamp the umbilical cord in two locations — near the infant's navel and farther along the cord — then cut it between the clamps. But newborns who were clamped later had higher hemoglobin levels 24 to 48 hours after birth and were less likely to be iron-deficient three to six months after birth.
"It's a persuasive finding," said Dr. Jeffrey Ecker, chair of committee on obstetrics practice for the American College of Obstetricians and Gynecologists. "It's tough not to think that delayed cord clamping, including better iron stores and more hemoglobin, is a good thing."
However, in December, a committee of the American College of Obstetricians and Gynecologists reviewed much of the same evidence as the new analysis but found it "insufficient to confirm or refute the potential for benefits from delayed umbilical cord clamping in term infants, especially in settings with rich resources."
For the analysis, the report assessed data from 15 random trials involving 3,911 women and infant pairs.