Best Apps and Social Networking Sites For Kids
17 Handy Apps and Sites For Kids to Use This Summer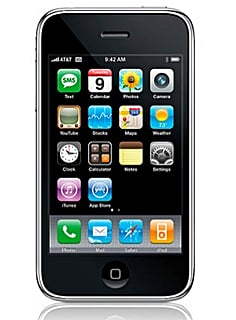 School's out for Summer, and handheld entertainment devices can help fill and save the busy day. If yours is a high-tech home, check out our picks for online video sites, pre-K apps, and social networking sites that will keep your children entertained, engaged, and learning when school isn't in session.
5 Great Places to Find Online Videos For Kids — Every mom has heard the stories about kids wandering onto unsavory sites, but you never think you have to worry about preschoolers. My family used to make a game out of searching YouTube for videos of our favorite characters, but our game came to a quick end one night when my older son selected a seemingly harmless Elmo video that turned out to be a hijacked version of his favorite Sesame Street character featuring words that I don't need my tykes to hear. The experience had me searching for alternatives to the ubiquitous online video site. Here are the best five I've found.
7 Great Social Networking Sites That Are Just For Kids — If your tot or tween has been begging for the ability to update her status, there are many safe, kid-specific social networks to choose from. These sites follow the regulations of the Children's Online Privacy Protection Act, which regulates how much personal information sites can ask from children, among other things. Check out the list of the top social networking sites for kids.
5 iPhone Apps to Keep Preschoolers Learning This Summer — Continue to fill lil noggins with information. Children can lose up to two months of knowledge over their Summer breaks, but moms can reverse that trend with their favorite piece of technology. The iPhone's sleek design masks learning opportunities as entertainment, and these fun, educational apps will teach tots a few new things.