Best Baby Bottles and Sippy Cups Reviewed
Best Baby Bottles, Sippy Cups, and Straw Sippy Cups Reviewed
When you become a parent, the phrase "poppin' bottles" takes on a whole new meaning. It can take a dishwasher full of models to get the fit just right so we've tested baby bottles, sippy cups, and straw sippy cups for you. Reach for our best bets first with these reviews and share your favorite bottles in comments.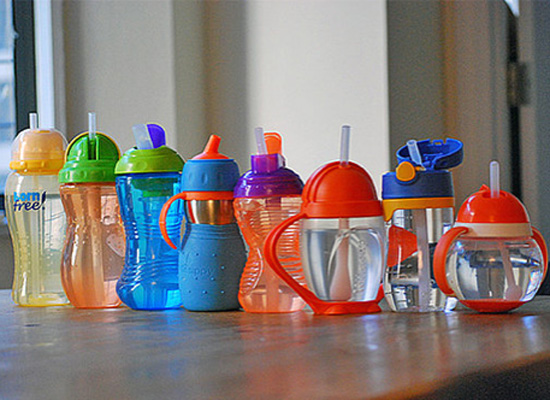 5 Best Baby Bottles — Some companies cater to tots moving from breast to bottle, while others boast to be made of more pure components. Like children, the feeding contraptions come in all shapes and sizes. Some infants reject one brand and latch right on to another, so we've tested numerous lines and rounded up five of the very best bottles on the market.
Battle of the Sippy Cups — When my son's pediatrician reminded me to get him started on a sippy cup, I found myself running to the store in search of the perfect first cup. Walking down the weaning aisle, I was overwhelmed by the sheer number of drinking vessels on the market. I quickly grabbed the now-BPA-free version of the same cup my older son had used, washed and sterilized it, and gave my lil tyke the go-ahead. It hit the floor in the blink of an eye. After a week of him simply chewing on the nozzle, I went back and gathered up a few different brands to see which he would like. After a month, we had some clear favorites.
Battle of the Straw Sippy Cups — As a second child, my lil one is constantly on the go and we needed a cup that was easily transported. I reached out to a number of companies and put seven brands to the test. Check out the results!