Best New Strollers 2011
Best of 2011: What's Your Favorite New Stroller?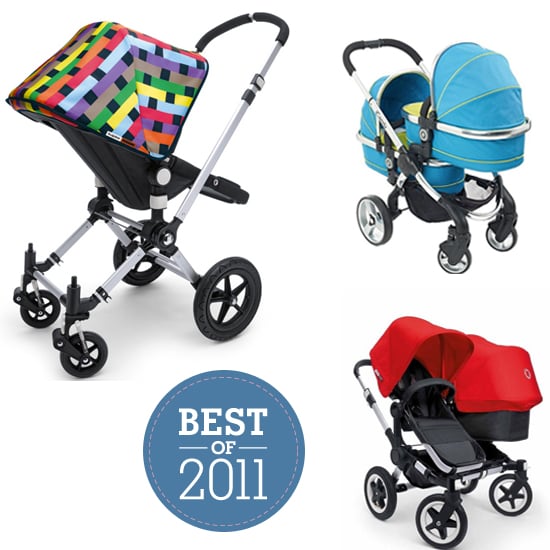 It's most mamas' favorite accessory: a chic, sleek stroller, and 2011 saw a crop of supercool new pushcarts entering the scene. We fell hard for the Urbo Elite ($630), a narrow pushchair designed for city living with a lightweight frame (20 pounds), reversible seat, full wheel suspension, and a large sun canopy. British pram collection iCandy Peach attracted the attention of Selma Blair and Victoria Beckham, and the Peach Blossom Twin (starting at around $1,000) can be converted to accommodate a newborn and a toddler, twin newborns, or two toddlers. Phil&teds's Verve ($700) features a narrow body, a bottom seat with three recline positions, better handling to allow for single-handed pushing, and a hand brake for easy stopping. And fashionistas, including Rachel Zoe and Kate Hudson, flocked to the Bugaboo Missoni Cameleon. So which stroller topped your list?