Best Thanksgiving Pinterest Boards
5 Thanksgiving Pinterest Boards to Feast On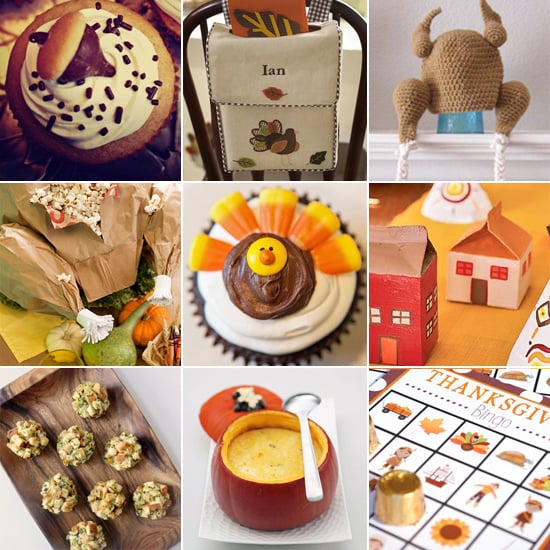 With Thanksgiving just over a week away, we're finding ourselves on the search for last-minute(ish) ways to make this year's celebration stand out from the rest. If you're in the same boat, we're guessing that your mission — like ours — has taken you to Pinterest. In the interest of saving time (and sanity!), we've honed in on some of our favorite boards for festive family pin-spiration. Here, five of our very favorites!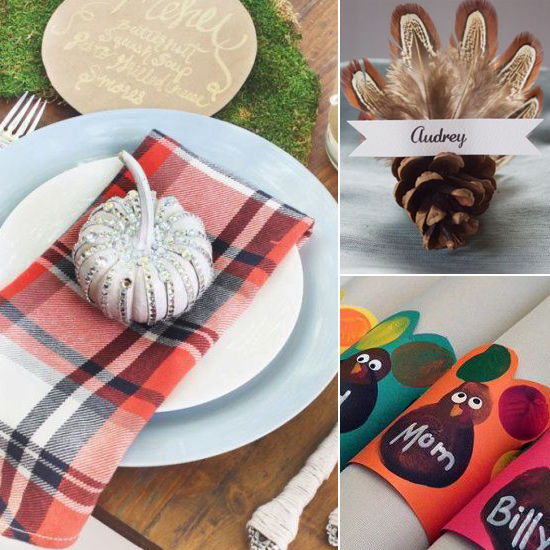 Our friends over at BabyCenter have rounded up an awesome collection of everything from crafts focused on teaching kids about gratitude to autumnal tablescapes and a wide variety of sweet treats. Thanksgivukkah even gets a special shoutout!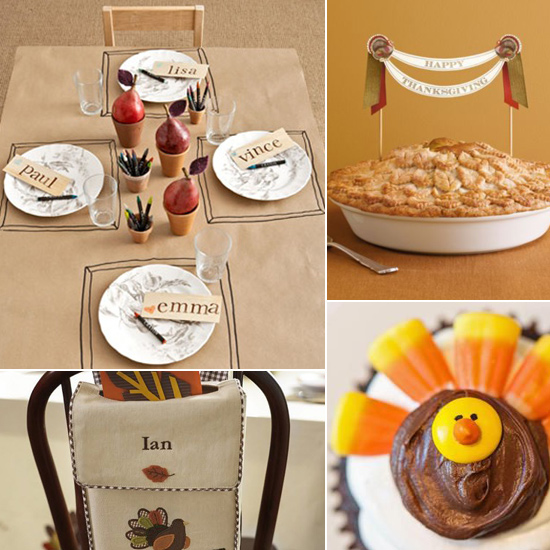 We were sold when we saw this easy, but oh so cute kids' table idea (upper left), and blogger Cristin Priest of Simplified Bee kept us hooked with her gorgeous decor ideas and a fun family photo booth — great ways to make this Thanksgiving an extraspecial one!
Keep reading to see the rest of our favorite Pinterest boards for Thanksgiving inspiration!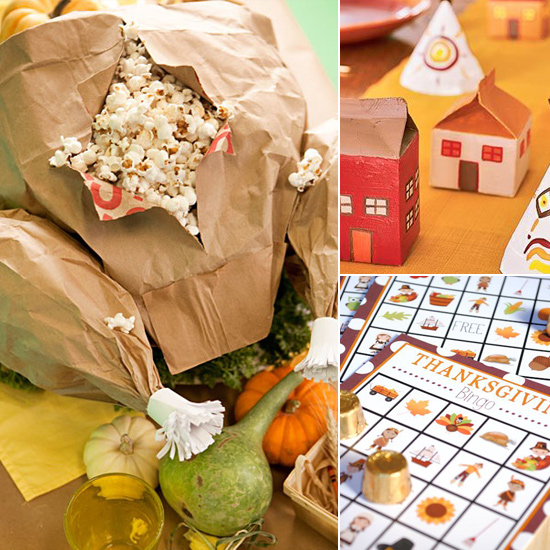 It's all about the kids over at Melissa Taylor of Imagination Soup's superfun board. We love her ideas for teaching kids to give thanks, a science experiment that's based on the Mayflower, a tic-tac-toe board that uses mini pumpkins, and other fun finds.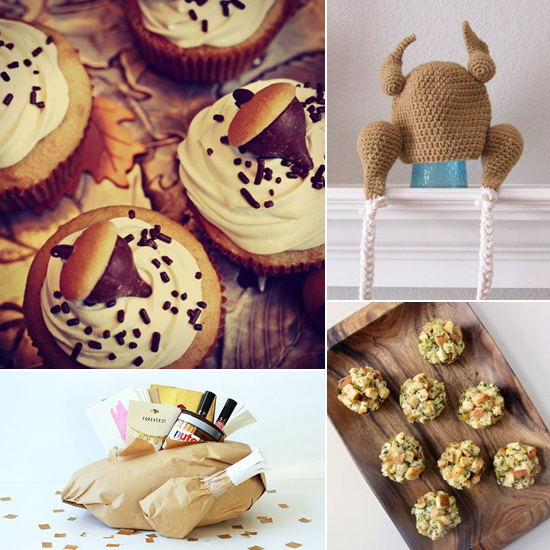 Not to toot our own horn, but we think you'll agree that our Thanksgiving board is a must-follow! We've teamed up with the rest of the POPSUGAR network to bring you all the best ideas and inspiration in one easy-to-navigate space. From a printable Thanksgiving planner to unexpected side dishes and fun kiddie finds, consider this your one-stop shop.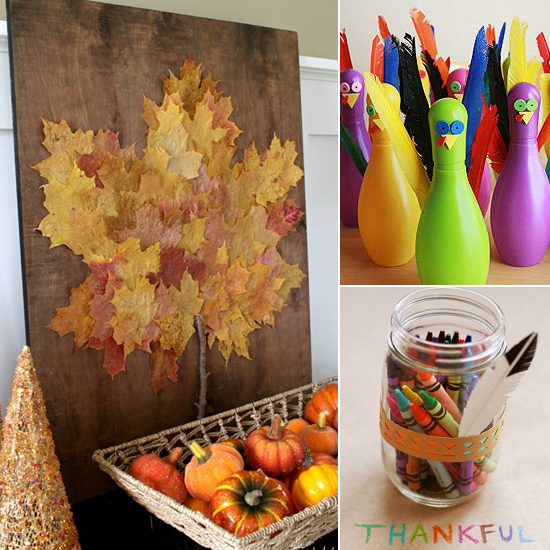 From decor tips to books about gratitude, kitchen advice, and more, Modern Parents Messy Kids has one of the best curated Thanksgiving boards on Pinterest. There's plenty to keep your kids entertained while mom's busy in the kitchen, and we're thinking that the Pumpkin Icebox Pie pinned from Martha Stewart alone is worth a visit!