Best Toys For Big Kids in 2012
Best of 2012: What Was Your Favorite Big-Kid Toy of the Year?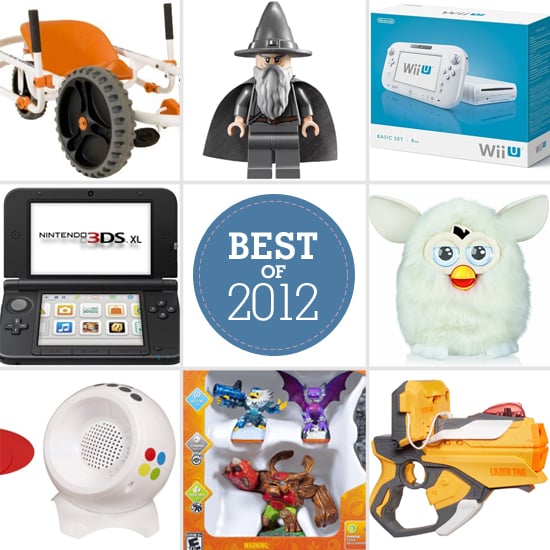 Your little one is growing up, leaving behind the sweet stuffed animals and baby dolls for action-packed toys designed to engage and excite. You probably know what your child's favorite toy of 2012 is — he either hasn't put it down since this Summer or has been begging you to put it under the tree for months — but what about you? Are you crazy for the new Wii U or more of a Nintendo 3DS XL gal? Are you secretly hoping Santa will bring you a Furby too? Or are you nuts about the new Lego Hobbit sets — after all, that many pieces can buy a mom a lot of free time! Tell us what your favorite big-kid toy of 2012 is below, and if we left out your top pick, leave us a comment and let us know.
(Top Row: Ybike Explorer Go Kart, Lego The Hobbit: The Goblin King Battle, Nintendo Wii U; Middle Row: Nintendo 3DS XL, Furby; Bottom Row: Twister Dance, Skylanders Giants Starter Set, Nerf Lazer Tag Blaster)