Best Video Games For Kids 2013
Gift Guide: The Best Kid-Friendly Video Games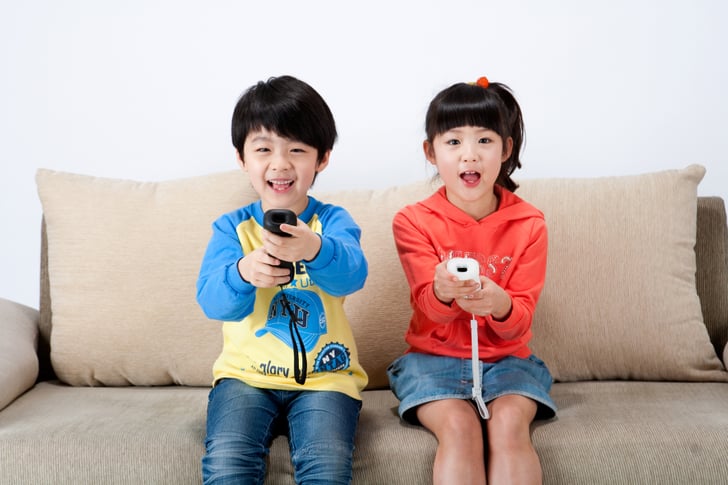 Want to delight the little gamer in your life? Fill her stocking with one of the following new-for-2013 video games. From the latest from Super Mario, Sonic, and Pokémon to unique new games that let your little ones turn into a papery messenger (weird, but cool, we promise), an NBA star, or a girlie Lego friend, these games are sure to please during the holiday season and beyond. Keep reading for our favorite video games of this year!
Disney Infinity
Disney Infinity ($75) lets kids play with a mix of digital and real-world characters, including Sulley, Captain Jack Sparrow, and Mr. Incredible, in more than 50 minigames!
NBA 2K14
NBA 2K14 ($30-$79) joins forces with LeBron James to create a competitive basketball game both kids and parents will love. A great soundtrack adds to the fun.
Keep reading for more of the best games to buy your kids this year!
Super Mario 3D World
For the Wii U, Super Mario 3D World ($60) features Mario, Luigi, Princess Peach, and Toad racing through the Sprixie Kingdom saving its fairylike inhabitants from the clutches of bad boy Bowser. Kids will love all the new power-ups, including a cat suit that lets your character climb up walls and pounce on bad guys.
Tearaway
One of the most creative games of the year, Tearaway ($40) transports players into a 3D world constructed from brightly colored paper. Platform puzzles, confetti currency, and rolls of paper unfurl to create roads as players become messengers. Quirky and totally cool!
Skylanders SWAP Force
Skylanders SWAP Force ($75) for the Nintendo Wii brings Skylanders back, and players can now swap the tops and bottoms of their characters to create creatures with powers.
Lego Friends
Based on the popular building sets that feature five best female friends, Lego Friends ($40) transports kids into the world of high school, playing as the visiting cousin of one of the BFFs. Players complete missions and play minigames to strengthen friendships.
Pokémon X and Y
Pokémon X and Y ($40 each) brings pokémon back with some cool tweaks, including 3D graphics.
Mario and Sonic at the Sochi 2014 Olympic Winter Games
Get ready for the Olympics with this action-packed Wii U game ($50), which allows players to join their favorite characters, including Mario and Sonic, as they team up and compete in 24 exciting sports events at the Sochi 2014 Olympic Winter Games. Try bobsledding, skiing, figure-skating pairs, and even snowboard slopestyle, which will make its Olympic debut in Sochi, Russia!
Zoo Tycoon
Zoo Tycoon ($50) for XBox 360 lets kids design and manage zoos as they get up close to and interact with 100 wild animals. As zookeepers, kids learn about animals and their habitats as they adopt, care for, and release animals into the wild.