Bike Helmet Covers for Kids
Tail Wags Helmet Covers: Kid Friendly or Are You Kidding?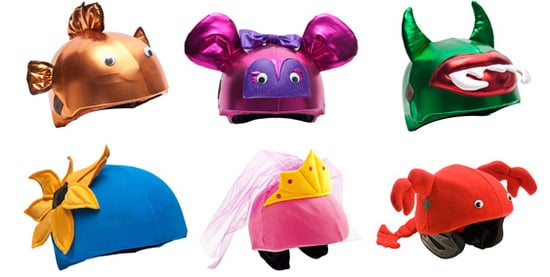 Just because bike helmets are mandatory, doesn't mean they need to look institutional. Any mama that has spent an hour arguing with her lil one over the need to wear the safety gear will appreciate Tail Wags ($40). The company's wide range of helmet covers help increase tot's visibility both on and off the road. From fairy princesses to scary monsters, the Lycra, fleece or nylon covers slip right over standard-sized head gear with a back slit leaving access to the helmets' goggle clips. The funky designs also come in adult sizes, ensuring that mom and dad remain safe and stand out while peddling as well.
Would your offspring use these safety devices?