Bored Being a Mom
Can Motherhood Be . . . Boring?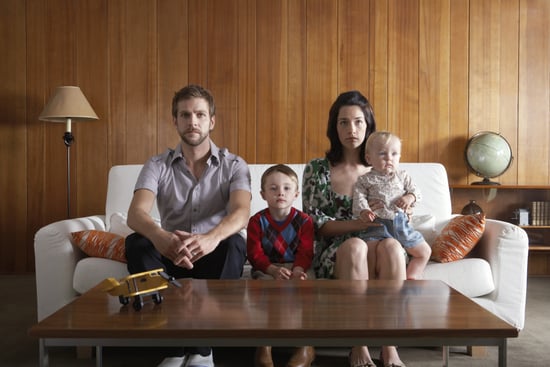 As far as taboo topics go, referring to motherhood as "boring" is pretty high up there. Challenging, life altering, at times impossible? We've heard them all (and probably even been there) before. But flat out boring? According to UK journalist Julie Cook's startlingly honest piece in the Daily Mail UK, becoming a mom hasn't been all it's cracked up to be. "Before Alex, I had a demanding and fulfilling career working in women's magazines as a freelance writer. My days were spent working hard, my weekends spent playing even harder . . . Then Alex arrived and overnight my role changed. I was no longer myself; I was a mother," Cook writes.
The dissatisfied mom attributes much of her frustration to the transition of going from having a fulfilling career, surrounding herself with intelligent friends and colleagues, and access to disposable income to the monotony of "mum friends" and having to allocate the family's earnings to childcare and other baby-related costs. She goes on to share the mixed reactions of friends after confessing her "secret":
At first their tired, sleepless eyes would widen in shock at my topic of conversation but then, usually after a couple of glasses of wine, they'd begin to nod, guilt streaking their faces . . . But then there were the other friends I pitched this idea to; the ones who'd look at me with utter contempt or horror. Their lives seemed to revolve around little Jacob's swimming lessons or Harriet's art classes.
What do you think of Julie Cook's "confessions"? Is she being selfish, or realistic? Have you too felt bored in your role as a mom? What do you miss most about your preparenthood days?