Breaking Bad Children's Costumes
Mother of the Breaking Bad Babies Defends Her Decision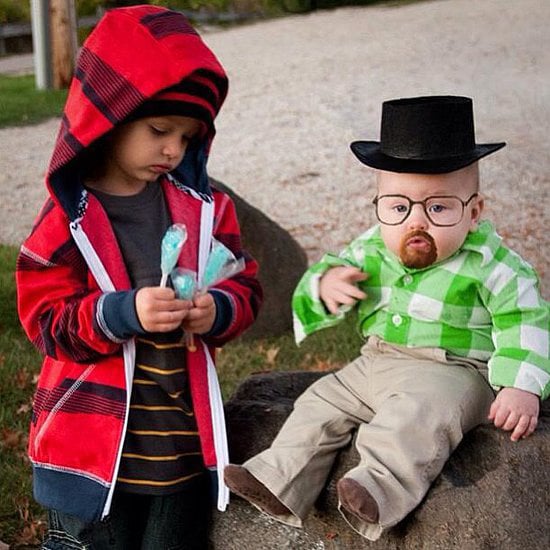 Halloween costumes can cause quite a bit of controversy, especially if they are age-inappropriate or overall offensive. This year, no one received more critiques over costume choice than the mother of the Breaking Bad babies. Meredith, who withheld her last name for privacy, took the photos for her own enjoyment and never meant for others to see them. After receiving an overwhelming amount of criticism, she decided to set the record straight.
A fan of Breaking Bad, Meredith and her husband thought the photo session would be a way to have fun with the kids and share their love of the show. They posted the photos on Facebook and Instagram to share with their family and friends, who then shared the photo with their followers. Eventually, the photo went viral and even made its way to one of the show's stars, Aaron Paul, who shared the photo with his followers.
Find out how this mom reacted to the comments.
Meredith, however, was unaware of the shares until she saw the image online one day with hundreds of harsh comments.
"It's more criticism than any mom wants to have," she told the Huffington Post. "I think if it were my choice [to put it out there], I could have been prepared." She adds that her children have never been exposed to Breaking Bad and that she doesn't consider herself a bad parent.
Both Meredith and Paul have removed the photos from their Instagram pages. Meredith also notes that her boys did not wear these costumes on Halloween, as that was never her intent. Instead, she chose the less controversial giraffe.
Do you think people were too harsh on this Breaking Bad fan?