Breastfeeding Goals For New Moms
Is Six Months of Breastfeeding Unrealisitic?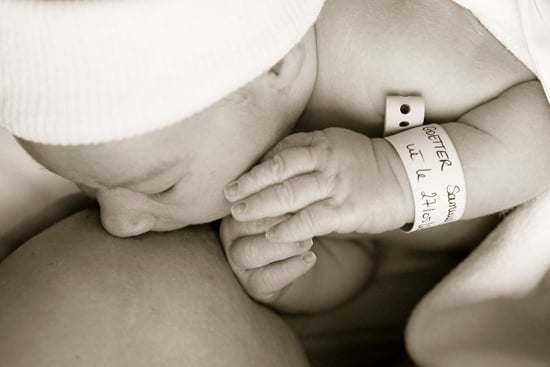 Breast is best, but is it realistic? The World Health Organization recommends six months of exclusive breastfeeding to ensure a healthy start for newborns and infants. And while some mamas treat that 6-month mark as a goal, a new study suggests it is simply unattainable for many.
According to the small Scottish study — which included 220 face-to-face interviews — nursing is harder than most health care professionals lead new parents to believe, and the current culture of "pressuring" parents to put baby to breast is backfiring. Some women felt that the bonding experience wasn't as strong as they had hoped, while others didn't feel supported once they left the hospital, ultimately leading them to stop nursing sooner. The US breastfeeding rate is up to 14.8 percent — far lower than the 25.5 percent the Centers for Disease Control set as a target, but up 4 percentage points over the past four years. That said, are we unrealistic about our goals for new moms?
Source: Flickr User Raphael Goetter