Breastfeeding Pain Relief
Do You Need a NuzzleHug?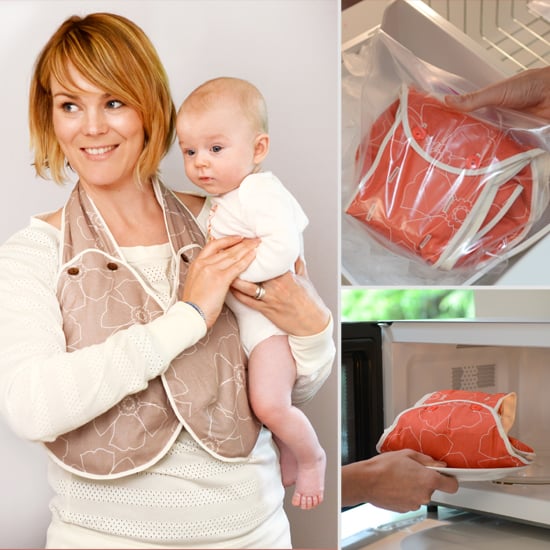 From swelling and tenderness to clogging and mastitis, breastfeeding takes quite a toll on the ta tas. Since there is no all-in-one solution, moms switch between hot washcloths and frozen peas, hoping to relieve the pain. To keep pain relief to one package, Nuzzle created the NuzzleHug.
This compress stays in place to provide moms with constant comfort. The detachable pods, made from 100 percent cotton, can be placed in the freezer or the microwave for mom's desired form of therapy. Once they reach the right temperature, the pods attach to either the adjustable 20-inch band or the strap of a bra, tank top, or camisole. NuzzleHug retails at $50 for cup sizes A-C and $59 for sizes D-H. Even when baby moves on to the bottle, you can use NuzzleHug pods as heating pads or ice packs for the inevitable injuries and aches that come with child rearing.
Would you spend the money on this breastfeeding aid? Weight in on our poll and comment below!