Breastfeeding Pain Remedies 2010-08-15 08:00:18
Mom Tested Remedies For Pain From Breastfeeding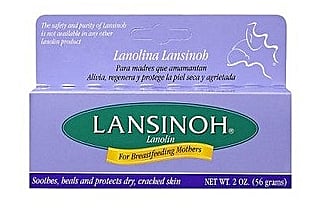 Nursing is painful for most mothers. Thanks to tips from lactation consultants and other mothers, I was able to get through the harsh beginning and make it through many months of breastfeeding. Here are my five top recommendations for nursing mamas.
Lansinoh Nipple Cream — There are hundreds of creams on the market, but Lansinoh ($13) is one of my favorites.
Cabbage leaves — Some women swear that chilled cabbage leaves help with engorgement and swelling.
Washcloths — In the old days, expecting women used to take a wet washcloth and rub their nipples nearly raw so they would be tough when the baby came along.
Bags of frozen peas — When I suffered through mastitis, bags of frozen peas helped to cool down the infected areas.
Nipple shields — Some of my friends have relied on nipple shields to get them from one feeding to the next. They work wonders for nipple challenged mothers.
What was your go-to cure? Share it in comments!