Breastfeeding in Public: Cover Up?
Breastfeeding in Public: Cover Up or Let It All Hang Out?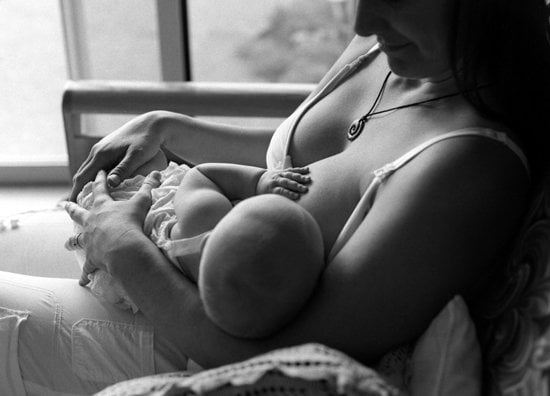 Those of us with newborns know the cry — the one that means "Feed me now or there's going to be trouble!" When out in public, many mamas find a private corner to breastfeed discretely, while other moms will simply sit and offer a breast without worry, not caring about the side-eye looks from others.
I remember being in a megastore with my little one and hearing that cry. I searched for a quiet spot to nurse and ended up sitting in a corner of the ladies' lingerie department until an upset woman complained. I gathered my yowling babe, scurried to the bathroom, and finished breastfeeding my little one while standing in a bathroom stall.
Several celebrities aren't shy about public breastfeeding, comfortably nursing whenever babe is in need. Mama celebrities such as Gwen Stafani and Angelina Jolie have openly nursed in public. With lots of comfortable nursing covers available and many stores offering cozy areas for private nursing, is public breastfeeding over the top? What do you think? Chime in below!
Source: Flickr user christyscherrer