Breastfeeding Tools
Booby Booster: Ga Ga or Gag?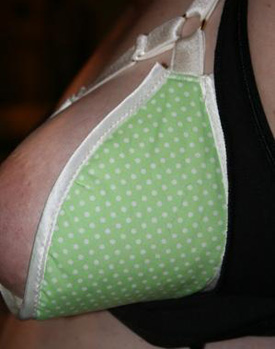 Do your boobs hang low . . . ? Breastfeeding women with larger breasts can find breastfeeding to be an uncomfortable task. Some use one hand to keep their breast in the proper position, while others find placing a rolled up towel does the trick. An enterprising mama from the land down under has created a simple solution to this age-old problem. The Booby Booster ($27) is a sling that attaches directly to a nursing bra to raise the breast – and keep it in place – when nursing. According to the creator, the sling keeps the nipple in place to avoid the pain associated with it falling out of the baby's mouth.
Would you try a booby booster?