Breastfeeding and Weight Loss
Packed on the Pounds After Weaning Your Wee One?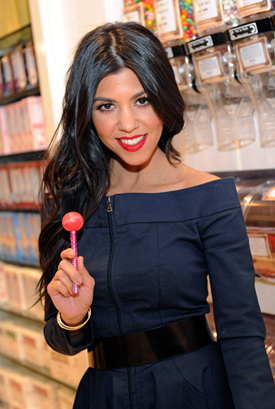 Celebrities love to attribute their rapid postpartum weight loss to nursing their newborn babies, but are they willing to admit that it can also help them to gain weight in the long run? After gaining 40 pounds while pregnant, Kourtney Kardashian credited much of her 45-pound weight loss to breastfeeding lil Mason for 14 months. In March, she announced on her blog that she and her tot had decided to wean, saying, "My love affair with breast feeding has come to a sad end." Last night, she took to Twitter to promote one of her weight loss products, noting, "Wow.I have gained almost 10 pounds since I stopped breast feeding."
Doctors recommend that breastfeeding mamas eat an extra 400 calories a day to help maintain their milk supply. Following nine months of pregnancy and several months of nursing, it can be difficult for women to cut back to a regular diet, leading many moms to gain weight once they wean their tots.
Did you pack on the pounds when you finished breastfeeding?