Bubble Wrap Painting
Toddler Art: Bubble Wrap Paint and Print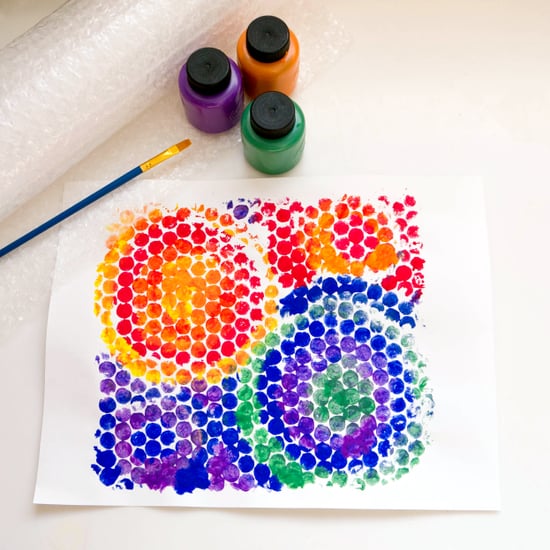 The next time you get a Bubble-Wrapped item in the mail, don't toss that wrapper. Along with being a fun way to encourage fine motor skills by popping those itty-bitty plastic bubbles, your little one can use it for creating a really cool painting.
You'll never look at Bubble Wrap the same way after this fun activity! And your lil one will love getting messy with a bit of paint. Feeling adventurous? Instead of offering your tot a paintbrush, see what happens when your lil one only uses his fingers for this craft!
Here are the easy directions!
What You'll Need:
Bubble Wrap
Scissors
Paint
Scrap paper
Paintbrush
White paper
Directions:
Cut a section of the Bubble Wrap about the same size as the sheet of white paper.
Select a few colors of paint to use with your tot. Fold the sheet of scrap paper in half to use as a palette for the paint. Squeeze out a small dab of each paint onto the paper and place next to the Bubble Wrap along with a paintbrush. Or let your lil one go crazy and just finger-paint directly onto the Bubble Wrap.
Encourage your tot to create an organized design of repeating shapes or enjoy mixing and blending the paints to create areas of color.
Once the Bubble Wrap is covered, place the white paper over the paint and press. Lift up the paper to reveal the cool Bubble Wrap print.