Bumbo Recalls Baby Seats
Recall Alert: Will You Retire or Repair Your Bumbo?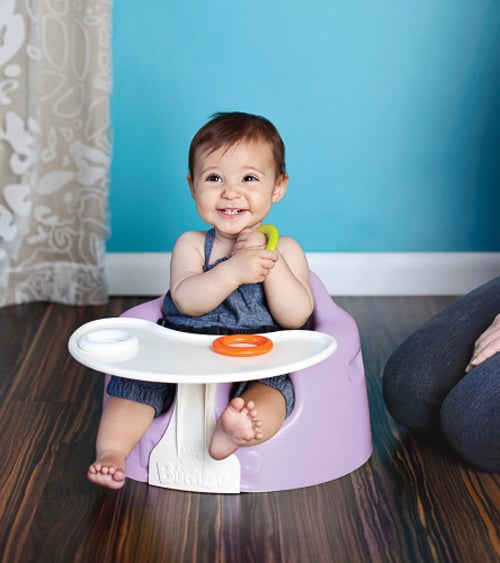 Uh-oh: some bad news about Bumbo, makers of the ubiquitous baby seats that many a mama consider a lifesaver (and arm saver). Responding to dozens of injuries, including 19 scary infant skull fractures, Bumbo International Trust is voluntarily recalling about 4 million Bumbo Baby Seats to add a restraint belt.
If you're a devoted Bumbo user, here's what you need to do: go to the company's website to complete an order form, and you'll receive a free repair kit, including a belt with a new warning sticker, installation instructions, and proper use instructions.
While most moms know the dangers of putting a Bumbo on a raised surface, I'll admit that I fed my daughter in her Bumbo for months . . . and it was often sitting on my kitchen counter. What then seemed convenient and easy — after all, I was never more than a few feet away and the play tray added a barrier — now just seems scary. I already ordered my repair kit, but what is your Bumbo plan? Ditch, repair, or ignore the recall? Weigh in below!