Businesses That Hand Out Stuff to Children
Do Kid-Friendly Perks Make Parents' Lives More Difficult?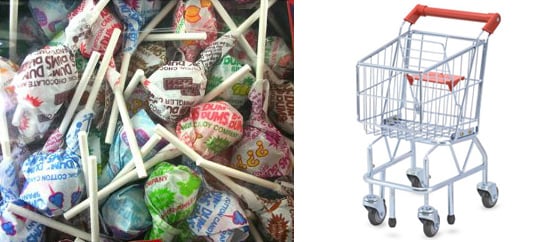 Fine restaurants have children's night so mom and dad can dine and their youngster can tear up their napkin or shriek and no one minds, but what happens when the parents take their kiddo to another eatery? Some businesses make a kind and concerted effort to accommodate children from small shopping carts at the grocery story to rolls of stickers, lollipops, and balloons upon entrance or exit. Mothers who are just trying to get through daily tasks and errands with their lil ones are often grateful for these goodies. But the freebies aren't all sunshine and rainbows, a mom may end up spending a portion of her day peeling stick-um off her car seats and windows, consoling a hysterical tot when their balloon flies away with the wind, or prying candy from the firm fist of a baby. Do you welcome kid-geared goodies or wish companies didn't give offer them?