Buzz B Baby Nail Trimmers
Buzz B Nail Trimmer: Kid Friendly or Are You Kidding?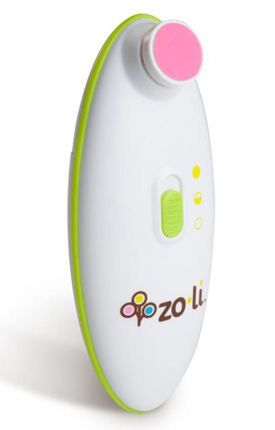 Get your buzz on! Any mama who's seen her lil one wake up with scratches on his face knows how important it is to keep nails trimmed. Actually getting them down to a safe length is another story.
While some moms use scissors and others use their teeth, a new battery operated nail trimmer is on the market. The Buzz B ($25) uses oscillating pads to trim away excess nail without hurting the skin around the nail bed. Each kit comes with three different pads of varying grain intensity, so the product can be used on into toddlerhood, when nails are thicker and harder. Though the kit doesn't do anything to keep wee hands in place for their manicure, it does remove the potential cut factor from the equation.
Would you try this nail trimmer out?