CDC Emergency Guidelines For Pregnant Women
Better Safe Than Sorry: CDC Releases New Emergency Guidelines For Pregnant Women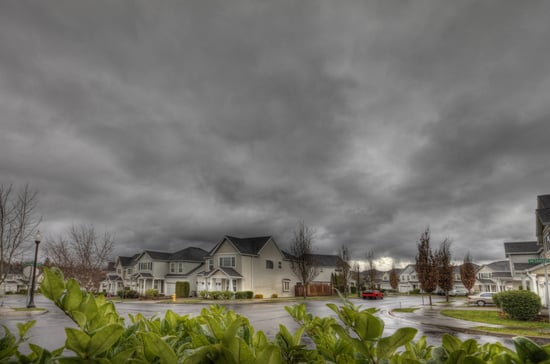 While it's generally tempting to zone out when we hear the words, "In the unlikely event of an emergency . . . ," there's a little more at stake during pregnancy. The Centers For Disease Control recently released new Emergency Preparedness and Response Guidelines For Pregnant Women. And while we're not alarmists (in fact, far from it) and stand by the importance of maintaining a sense of calm during what has the potential to be a stressful nine months, it can't hurt to peruse the CDC's advice. Here is a high-level overview of what the experts recommend:
Preparing For an Emergency or Disaster
Find out what your local community action plan is, and what they recommend you do in an emergency situation. Every disaster is different and may require you to respond differently. Find out if and how you would evacuate, the nearest evacuation route, and the safest spot in your home if it's advised to stay put.
Ensure that all members of your family are aware of your emergency plan, and that all understand their roles and responsibilities.
Keep an emergency supply kit at home. Stock it with water (one gallon per person/day); food; personal care products; large plastic bags that seal for waterproofing important papers; a battery-powered flashlight and radio with extra batteries; and a basic first-aid kit.
Keep reading for more emergency pregnancy advice.
In Case You Have to Evacuate
Be prepared to leave quickly with your emergency supplies and other important documents. These should include birth certificates, social security cards, family medical records, and health insurance cards.
Bring funds in the form of cash, ATM cards, traveler's checks, credit cards, or checkbooks.
Bring your cell phone and charger and the "emergency check-in" number for family members to call.
Bring keys to anything that is left behind — your home, car, bank box, post office box.
Bring prenatal vitamins and medicines with you. This includes prescription and over-the-counter medicines you may need for yourself, family, and children.
In Case You Need to Stay in an Emergency Shelter
Tell the staff at the shelter or temporary housing that you are pregnant.
Continue your prenatal care — even with a different provider.
Tell the health care providers about any special needs or health problems that you have, as well as any medicines you might be taking (both over-the-counter and prescription).
Do not take any medicines without consultation with a health care provider first.
Have you ever been in a serious emergency situation? Any other tips you'd recommend to pregnant women and moms?
Source: Flickr user mccun934