Cameo Silhouette Rattles
Cameo Rattles: Ga Ga or Gag?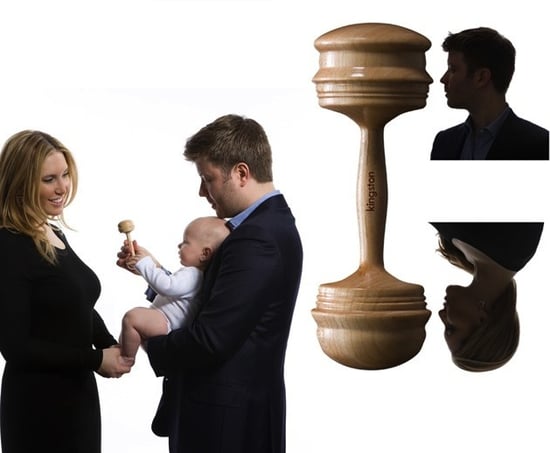 An engraved rattle makes a beautiful heirloom gift for a new baby. But when it's hand-carved to match the contours of mom and dad's faces, we're not sure! We're on the fence as to whether these custom Cameo by RUX baby rattles are incredible or just kind of creepy. The ends of the rattle are hand-carved to silhouette the profiles of the proud parents, and the handle is etched with the baby's name. To have one made, you just upload profile photos of each parent, and the rattle arrives in three to five weeks. Each costs $180. What do you think? Would these make a great gift, or is the concept totally over the top?