Can Restaurants Ban Crying Kids?
Restaurant Bans Crying Kids: Kid Friendly or Are You Kidding?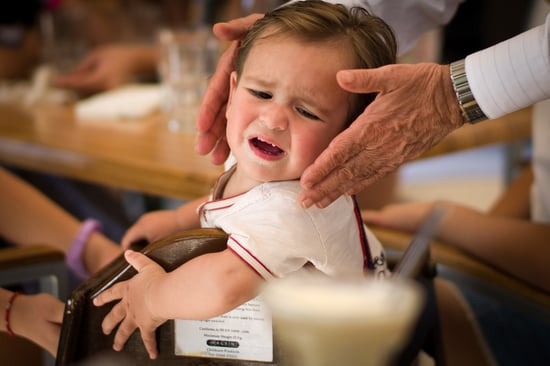 We've all been on both sides of the less-than-pleasurable dining dilemma: whether you're the mortified parent of a crying child or a restaurant patron trying to enjoy a meal despite a tantrum at the next table. According to Fox5, one Atlanta, GA, restaurant, Grant Central Pizza, decided to take a stand, posting the following message on the bottom of its menus:

Dear all present and future patrons: GCP is proud of its reputation as a family restaurant, a title that we will work to keep. Unfortunately a number of our diners have posted unpleasant experiences because of crying and unsupervised children. To ensure that all diners have an enjoyable lunch or dinner with us, we respectfully ask that parents tend to their crying tots outside.
The restaurant's co-owner added that while he likes kids, he doesn't want one cranky customer to ruin the dining experience of all the patrons.
Source: Flickr User Francisco Carbajal