Celeb Moms on Twitter
5 Best Celeb Mom Tweets of the Week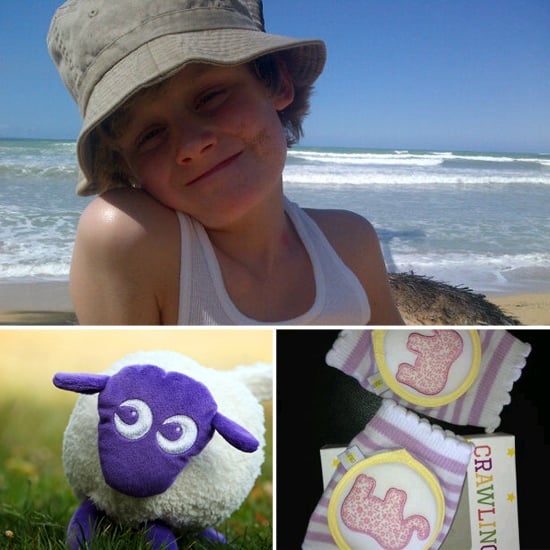 Victoria Beckham and Lily Allen on their fave new parent products, Jenny McCarthy's little man Evan (pictured above) keeps breaking hearts, and more in our favorite celebrity mom tweets of the week.
@MrsLRCooper (Lily Allen)
whoever bought this for/sent this to me THANK YOU !!!!! Dont know if i could survive without EWAN THE DREAM SHEEP
@JennyMcCarthy (Jenny McCarthy)
Evan fell in love here. He said I need to call his other girlfriend and break up with her for him. yfrog.com/h7zwdsoj
@rzrachelzoe (Rachel Zoe)
If i could freeze a moment in time . . . Skyler said "ma ma" . . . life is complete. xoRZ
@victoriabeckham (Victoria Beckham)
Amazing! baby knee pads for when babies start crawling!! X vb yfrog.com/mn1azsuj
@brookeburke (Brooke Burke-Charvet)
Dance class, yoga for the kids, karate, & 1 more hip hop class to go. Over stimulation on Spring break! Ya think?!?