Celebrities at Destination Maternity For Fashion's Night Out
Trendsetting Hollywood Mamas Team Up With Destination Maternity For "Celebrities 4 Maternity Denim" Auction
The biggest shopping night of the year saw thousands of eager fashionistas parading in and out of stores taking advantage of the ultimate shopping extravaganza.
Laila Ali, new mom and champion of health and beauty, was a gracious host to mamas-to-be in attendance at the 2011 Fashion's Night Out celebration held at Destination Maternity's flagship store on Madison Avenue in NYC. She talked candidly about motherhood, shared health and beauty tips, and posed for pictures and signed autographs for fans.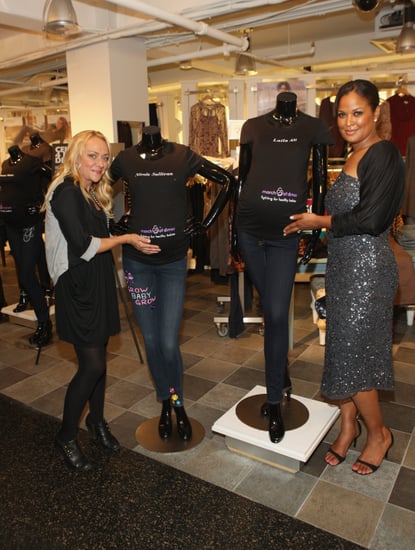 To celebrate FNO, Destination Maternity teamed up with fashionable Hollywood moms — including Heidi Klum, Naomi Watts, Jewel, Busy Philipps, and Ali — to create one-of-a-kind embellished maternity jeans for "Celebrities 4 Maternity Denim," an online auction from Aug. 25 to Sept. 22 to benefit the March of Dimes.
Nicole Sullivan, who also partnered with Destination Maternity to create a unique pair of decorated maternity jeans, made a surprise appearance at the event — with her eldest son, Dashel Pierce, by her side.