Celebrity Kids Best-Dressed Bracket Contest
Play LilSugar's Best-Dressed Celebrity Kid Bracket!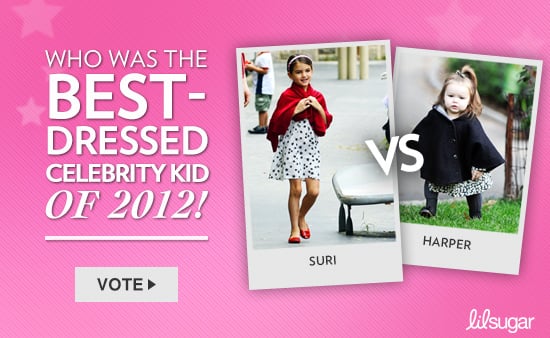 It's been a stylish year for Hollywood's smallest trendsetters, and now it's time to pick the best looks that hit the playground. From mini rocker tees and hipster hats to tutus and capes, we've seen it all this year, and we want to know: who do you think was the best-dressed tot of the year? We've selected 64 great looks, and we need your help to pick the winner. Start by clicking the image above, and go through the first-round matchups by picking your favorite looks each time. Once you've done that, we'll take your favorites and pair them against each other until there is only one style setter left and we crown a winner. Get started by voting for your favorites now!
Vote Now!