Celebrity Kids With Colorful Hair
How Young Is Too Young For a Dye Job?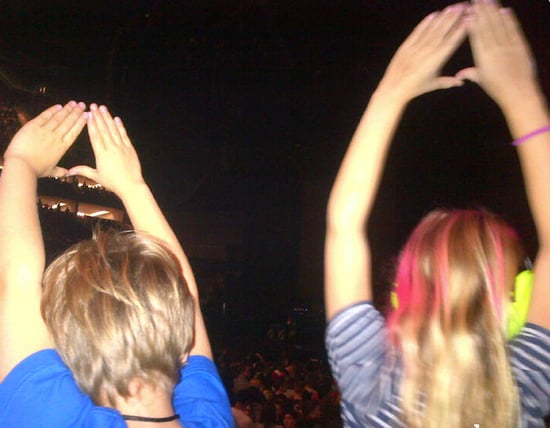 Gwyneth Paltrow recently shared a picture of her children, Moses and Apple, rocking out at a Jay-Z concert (shown above; they call him Uncle Jay. Yeah, we're jealous too). While we're still not sure how we feel about the whole kids-at-concerts debate, the thing that interested us the most was Apple's new 'do. The 8-year-old was sporting some seriously shocking pink hair.
Apple joins other celeb offspring like Willow Smith, who has rocked yellow and green hair, and both Maddox Jolie-Pitt and Kingston Rossdale, who have sported blue mohawks and bleach-blond styles. Maddox's sister Zahara has also turned her locks a deep shade of blue. So what do you think? Is it cool to let your kids dye their hair before they reach their 10th birthdays? Or should hair dye be reserved for adults — or at least teenagers? Weigh in below.