Celebrity Moms Smoking
Celeb Moms Smoking Cigs: OK or Unacceptable?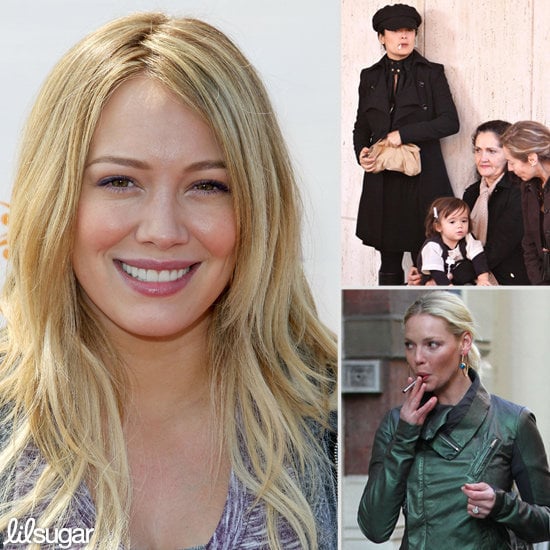 When new mama Hilary Duff was spotted holding a cigarette outside of a Los Angeles bar on Friday, buzz amongst the media quickly ensued, with writers and readers alike sharing their reactions to the 24-year-old actress's actions. In response, Hilary was quick to tweet, "Yikes me holding a cigarette for my friend might have been a bad idea! pretty bummed about the photo.. Sorry guys, looks worst than it is!"
Whether or not Hilary's tweet was a quick PR move or an honest response to being spotted with a friend's cigarette, the bigger question is, do we have a right to care?
Hilary's not the first famous mom to be spotted with a cig — Salma Hayek, Katherine Heigl, Uma Thurman, Kate Moss, and others have all been seen with nicotine in hand. And, according to a poll released by the Center For Behavioral Health Statistics and Quality last month, celebrities aren't the only ones who are lighting up — one in five moms in the US has admitted to smoking while pregnant. So the question is, should famous parents be held to different standards than the rest of us? We want to hear what you think!