Celebrity Nannies Talk
Celebrity Nannies Dish: Interesting or Inappropriate?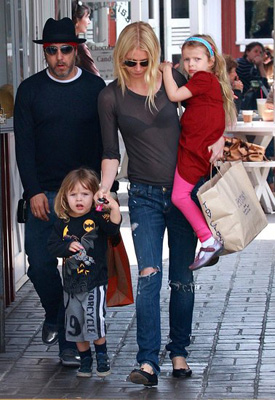 Stars have to be especially careful about who they hire to tend to their tots. Aside from protecting and caring for the famous children, parents often want the nannies to guard their family's privacy. Lots of celebrities require their employees to sign confidentiality agreements, but still there are leaks. In the latest issue of In Touch Weekly, sources reportedly tied to the Jolie-Pitts, Stefani-Rossdales, Paltrow-Martins, Cruises, and Madonna's family talk about their parenting styles. What do you think of the nannies opening up?