Cell Phone Safety For Kids
Dr. Sears Talks Cell Phone Safety For Kids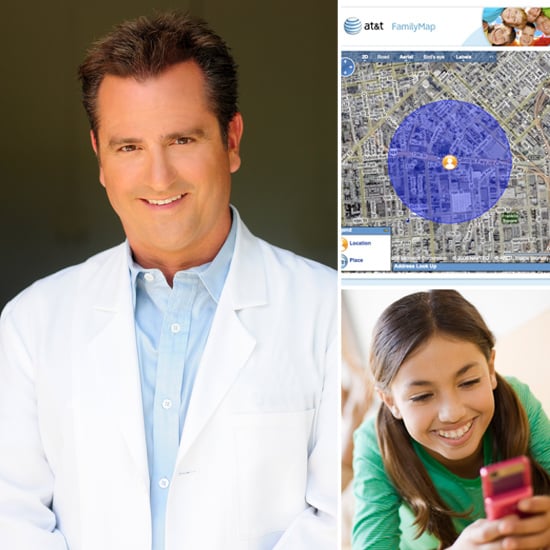 When it comes to cell phones and your little ones, what are your "house rules"? According to a newly released study from AT&T, 90 percent of kids ages 8-17 would be OK with having parental restrictions set on their cell phone use, but only 66 percent of families have such rules in place. Other (perhaps surprising) findings include the following:
More than half of the kids surveyed reported having ridden in a car with someone who was texting and driving.
At least one out of five kids say they've been bullied via text from another child.
Nearly half of kids ages 11-17 say they have a friend who has received a text message or picture that their parents would have found to be "too sexual."
The good news is that it's up to us as parents to monitor and control how our kids use their cell phones. AT&T's Family Safety site offers a great range of products tailored toward children ages 8-17, including the FamilyMap monitoring system and a free Content Filter.
We caught up with pediatrician, father of two, and cohost of The Doctors Dr. Jim Sears to find out his reactions to the survey and his recommendations on making cell phones safe for our kids.
LilSugar: According to the results of the study, it seems like most kids are OK with cell phone boundaries, but parents aren't setting them. Why not?
Dr. Jim Sears: I think a lot of parents just don't think about it. If you're used to having unlimited service, many parents don't think about what their kids are up to until they get that first bill . . . but they should. Talk to your kids about implementing limits to how and when their phones should be used. Family meal time should always be off limits, and at school, they should be turned off and only used in case of an emergency.
LS: What conversations should we be having with our kids about cell phones before they even get their own?
JS: The ages of 6-8 are a great time to educate kids on a lot of things. They're very malleable at this point — if they see someone they know smoking, they're likely to speak up about it. Same goes for texting while driving. This is a good age to teach them that it's an unsafe practice.
For the rest of Dr. Sears's advice on empowering your kids to be responsible cell phone users, click here!
LS: Is there an age that you think is most appropriate for kids to get their first cell phone?
JS: It really varies depending on your family's needs. My first child got hers in eighth grade. The average age is 12. Once they gain some independence and have their own after-school plans, it's a great way to keep tabs on them.
LS: What boundaries do you recommend setting with that first phone?
JS: Make sure that they understand the phone's limits. Take the opportunity as a way to teach responsibility. They should learn to budget their minutes, and know if there's a cost associated with the apps they download. Teach them what to say if they're ever in a car with someone who's texting and driving. Practice in your driveway. They should learn to speak up. And finally, when it comes to receiving inappropriate texts, they should know that if and when that occurs, they should always show their parents. With one out of every five kids reporting being the recipient of a bullying text, it's so important to limit that layer of privacy. It's very easy to block a number.