Child Crossing Street Without Adult
When Can a Child Let Go of Mom's Hand While Crossing the Street?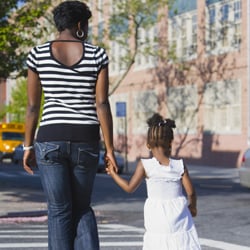 Crossing the street on one's own is a major milestone. But before children ever set out on the pedestrian path alone, a parent has to loosen their grip. At some point, mom or dad decides a tot is mature enough to walk next to them rather than hand in hand. The decision to take this step often comes with an incredible trust that the youngster will listen to directions and won't dart out into traffic. When did you allow your kiddo to do this?