Child Prevents Parents' Deportation
9-Year-Old Prevents Parents' Deportation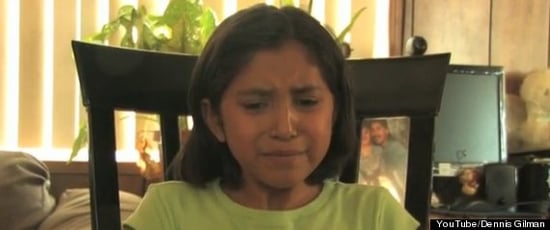 A teen's activism has paid off, preventing her parents' deportation. Four years ago, Katherine Figueroa was 9 years old when she was watching the news and saw that the car wash where her parents worked had been raided and they were arrested on suspicion of using false documents to work in the United States. With the help of a grassroots organization, about an hour after their arrest, she posted a YouTube video appealing to President Obama requesting their release. She pleaded, "Mr. President, I need you to help me, my family and my parents. I want them back with me again."
Her parents were released three months later, and since that time, she has spoken to numerous reporters, testified at a Washington DC committee hearing, and appeared in a film. Now she says she can finally sleep better at night, knowing that a judge has closed her parents' immigration cases.
To find out how the teen plans to continue her activism, read the whole story on The Huffington Post.