Child Writes Guide to Being Cool
7-Year-Old Tells Us How to Be Cool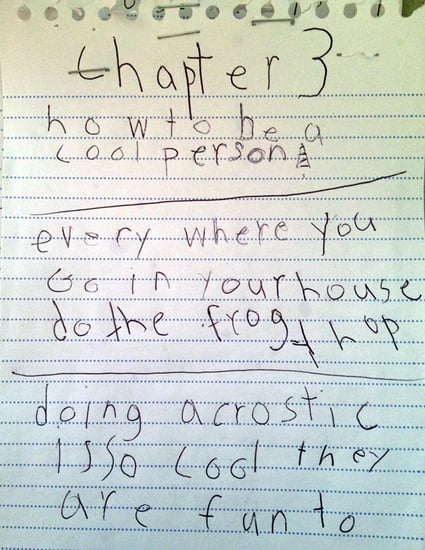 Today's HuffPost Cute Kid Note of the Day really has us chuckling: 7-year-old Scarlett Blazenhoff's three-chapter booklet, "How to Be a Cool Person."

Blazenhoff's dad, Rusty, posted it on Laughing Squid for all of us to enjoy. He tells readers that while some of Scarlett's advice is based on things he's told her, other gems, like "Don't were clothes at the dinner table," are hers alone.

Read "How to Be a Cool Person" (Huffington Post).

What's the funniest thing your child has written?