Childbirth Anxiety Causes Longer Deliveries
Don't Let Us Scare You But . . . Childbirth Anxiety May Make Your Labor Last Longer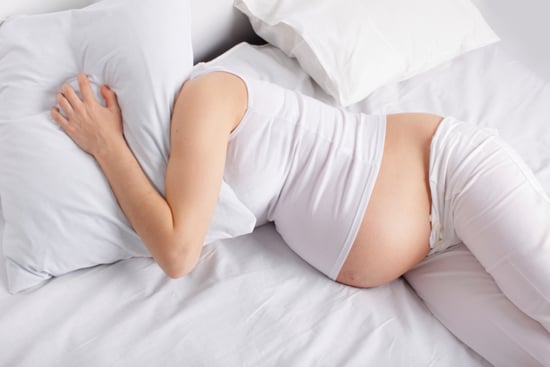 Can your fear of childbirth actually make the process take longer? According to a new study out of Norway, a woman's anxiety over her upcoming labor can actually make it take an additional 47 minutes. The study analyzed the level of childbirth fear in more than 2,000 women over a two-year span and is one of the first of its kind. At 32 weeks of pregnancy, the women completed a survey to assess their fear of childbirth, and about 7.5 percent of them met the criteria for being "fearful." For these women, the average duration of labor was eight hours, while those who were not afraid took an average of six hours and 28 minutes to deliver their babies.
In addition to the obvious increase in the mother's discomfort, longer labor also increases the likelihood of the use of forceps or cesarean delivery, according to My Health News Daily.
What does it mean for you if you're an expectant mom? Relax! Or at least do your best to. While no birthing experience is completely free of at least some anxiety and concern, take preventative measures to ensure that you're in the best mental state possible for your baby's arrival. Catch up with family and friends who you may not have as much time to see once the baby has arrived, keep busy with activities that you enjoy, and engage in whatever form of exercise you're comfortable with (even a 10-minute walk around the block can be beneficial).
For those of you who have already given birth, what did you do to keep the delivery-room jitters at bay? Share your advice below so that moms-to-be can benefit!