Childbirth Takes Longer Than It Did 50 Years Ago
What's the Holdup, Baby? Why Labor Takes Longer Today Than It Did 50 Years Ago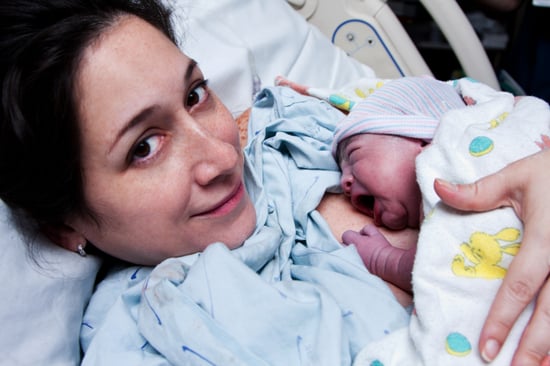 Does it seem like today's childbirth stories are a bit more dramatic than those of our parents and grandparents? While it may feel like a natural side effect of our oversharing generation (back then, no one was tweeting or Facebooking labor updates to their social networks), according to a recent study, women actually are spending significantly more time in labor today than they were 50 years ago.
The National Institutes of Health reports that the average duration of the first stage of labor has increased by 2.6 hours compared to data from the 1960s.
While the reasons for today's longer labors aren't entirely clear, and the authors of the study called for additional research to determine its causes and implications, these five factors were proven to play a part:
5 Factors That Have Led to Longer Labors
Women Weigh More The women whose data was collected from the contemporary group had an average prepregnancy body mass index of 24.9, compared to the previous generation's group average of a BMI of 23.
Women Have Their Babies Later in Life Women now are an average of four years older than their 1960s counterparts were when they gave birth.
Epidurals Are More Common Today Epidurals are used in more than half of all of today's deliveries, compared with just four percent 50 years ago. These are known to prolong labor by approximately 40-90 minutes.
Later Stage Delivery Practices Are Less Invasive In the 1960s, episiotomies, and the use of forceps to extract the baby from the birth canal, were much more frequent occurrences than they are today.
Bigger Babies Today's babies are an average of 4 ounces larger than those born 50 years ago.
How do the findings of the study compare to your birthing experience? Did anything strike you as drastically different as compared to labor stories that you've heard from previous generations? Share your stories!