Children and Fine Dining Restaurants
"Twee-sine" Gourmet Menus For Kids: Kid-Friendly or Are You Kidding?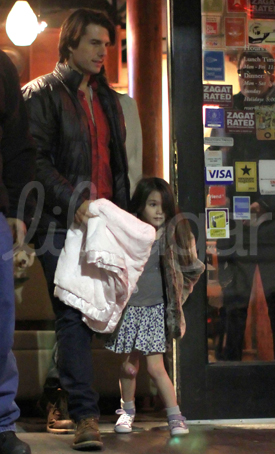 Move over chicken fingers and grilled cheese! In an era where parents take their tots everywhere with them, it appears that five-star, Michelin-rated restaurants aren't off limits. According to the New York Post, some of New York City's most posh dining establishments are experiencing an influx of younger diners and they aren't altering their menus for them. As these young gourmands' parents tote their offspring out to dinner, they hope to introduce them to a world beyond the children's menu – including $25 black cod with miso and $33 crispy beef.
Though some restaurateurs have called for the removal of kids menus altogether, 63 percent of LilSugar readers said they specifically seek out eateries with kid-friendly options. One New York chef thinks these petite gourmands are all talk though, saying, "The only food I ever see children enjoy at any of my restaurants are the pizzas at Pulino's. That's all children ever want to eat. Anyone who says anything else is lying."
What do you think?