Children Playing Outside Alone
Do You Let Your Kids Play Outside by Themselves?
Here's a post from our partners at BabyCenter! Every week, we bring you the best parenting and lifestyle stories from the experts at BabyCenter, including this post about letting kids play outside.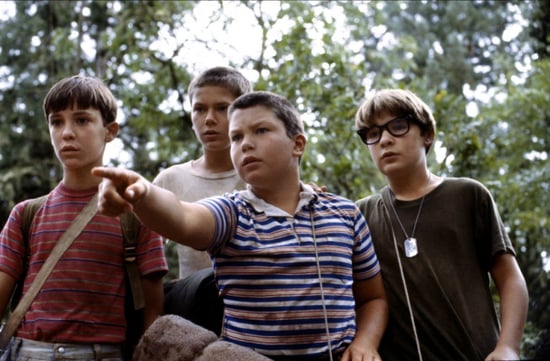 Last week, the parents of a six-year old girl learned that Child Protective Services might take their little girl from them. Their crime? They allowed her to walk a couple of blocks to the post office alone.
She doesn't live in a busy city. She had to cross one road, a "T" intersection with a stop sign and traffic light. It was a very common walk for her, but her parents rehearsed her doing it independently as well. She had a cell phone on her just in case. And now, she might be removed completely from her family.
Related: Does My Body Measure Up to Other Moms'?
I feel terribly sad when I hear these stories. For one, I've been interrogated by CPS after a doctor irresposibly jumped to conclusions because my daughter is brain damaged. But, I also feel for the members of the public. As in the case of this six-year old girl, the ones who felt they had no choice but to involve the police, rather than believe the parents. It must feel awful when you can not remove yourself from suspicions, even after a reasonable explanation is given.
I'm geniunely unnerved by this state of fearfulness. Fear of your child being snatched from your peaceful suburban town. Fear of CPS knocking down your door if you allow them to explore safely. Fear of your child being kidnapped from your locked car when you run inside to grab your forgotten purse off the counter.
The statistics about child abduction may surprise you. Ernie Allen, president of the National Center for Missing & Exploited Children says, "More missing children come home today than at any time in our nation's history. And the total number of missing children has been on the decline over the past 10 years."
Keep reading for more thoughts on kids playing outside.
David Knowles, from AOL News reports that, "A 2000 Justice Department study found that of the 800,000 kids who were reported missing that year, half turned out to be runaways. And most abductions turned out to involve family members. Only 115 of all the cases reported were a version of the nightmare scenario that most troubles parents: abduction by a stranger."
I wish people would read a post like this and take heart, that their children are safer than they think. That people, even strangers, are kinder and more helpful than they imagine. That an independent life for children is absolutely possible, within safe boundaries.
But, I know a few statistics aren't going quell the storm of fear within any of us. As an attempt to bridge that divide, I've included a slideshow from a list I posted last year from the British National Trust of 50 things to do before you're 11 3/4. Their aim was to get children outdoors exploring. It is all about fun, not fear.
And, isn't that what childhood really should be about?
Climb a tree.
Roll down a really big hill.
Camp out in the wild.
Build a den.
Skim a stone (or skipping stones, as we say in the States).
Run around in the rain.
Fly a kite.
Catch a fish with a net.
Eat an apple straight from a tree.
Play conkers - Do people do this in the States? I teach kids in the UK, so I know what a conker is, but I always thought playing conkers meant gathering up a massive pile and then slugging them at a friend during recess. Turns out I was wrong.
For the full list, check out the original post 50 things to do before you're 11 3/4. Or, if you are interested in learning more about the decreasing crime figures in America, you may be interested in this list of government statistics collected for your use on Free Range Kids.
More great reads from BabyCenter:
Do girls sleep through the night sooner than boys?
'Reasons My Son is Crying" gives frustrated parents a good laugh
Is honesty always the best policy with your kids?
5 creative baby shower ideas for Spring
6 sassy swimsuits for moms