Children's Television in the New Yorker
Is Kids TV Getting Better?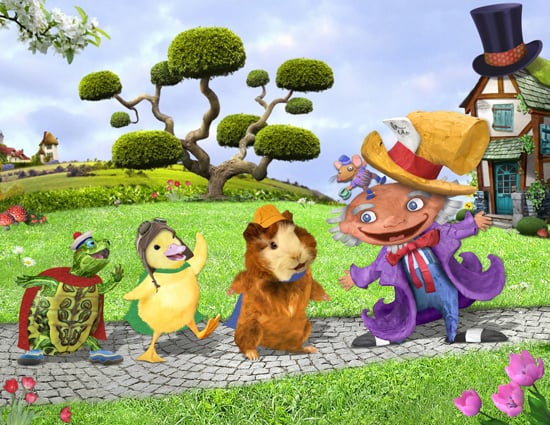 In this week's issue of The New Yorker, TV critic Emily Nussbaum, a mom to two lil ones, takes on kids television, and somewhat surprisingly, in the intellectual magazine, she gives it a thumbs-up.
"As a new parent, I dutifully followed the American Academy of Pediatrics guidelines — no TV until 2," Nussbaum writes. "I did so in the manner of other parents I knew, which is to say, with my first child. By 2007, when I was juggling a 2-year-old and a newborn, a little TV watching in the pre-early morning seemed pretty appealing." And after turning the TV on, Nussbaum was thrilled to find shows like Phineas and Ferb, The Wonder Pets (shown above), and Miffy and Friends had entered the children's television landscape.
I was amazed to discover a sparkling universe of alternatives, some mainstream, some niche . . . There were so many shows that subgenres emerged, from the realistic, like Little Bill, to the psychedelic, like the hip Yo Gabba Gabba! Some had video-game aesthetics, like The Backyardigans; others featured whimsical collage-scapes, like the British Charlie and Lola. And there were plenty of variety acts, including Jack's Big Music Show. Owing to the burgeoning "kindie pop" phenomenon, my morning viewing now featured regular guest appearances by stars like Mos Def and the Ting Tings.
So what do you think? Has kids TV improved since your youth? Do today's quirky shows have you feeling less guilty about letting your kids have screen time? Weigh in below!
Source: Nickelodeon