China Requires Children to Check on Parents
Law Requires Chinese to Visit Their Parents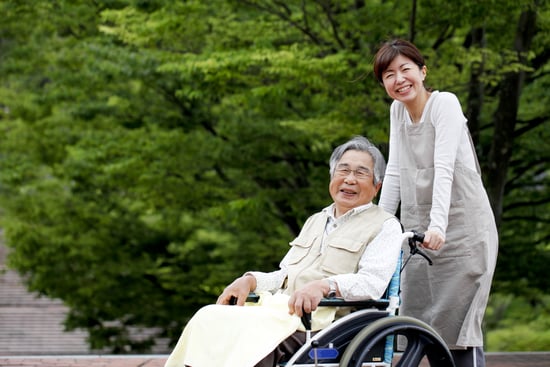 At some point, most teens can't wait to move out of their parents' house. But China is making sure children check back in with their parents by issuing a law that requires children to visit or keep in touch with their elderly parents. Failing to do so could result in being sued, the Associated Press reports.
Keep reading
China is facing difficulty in caring for its aging population, and the law is aimed at raising awareness of the "right of elderly people to ask for emotional support," says Xiao Jinming, a law professor at Shandong University and one of the law's drafters.
The new law says the children of parents older than 60 should see that their parents' daily, financial, and spiritual needs are met. However, it does not specify how often people must visit, or clarify penalties for those who do not uphold the law.
Even before the law was enacted, several elderly parents had sued their children for emotional support, although most of the cases were settled.
Would you want to make it mandatory for your children to check in on you?