Choosing to Not Babyproof Your Home
Is It OK to Not Babyproof Your Home?
Here's a post from our partners at BabyCenter! Every week, we bring you the best parenting and lifestyle stories from the experts at BabyCenter, including this post about babyproofing.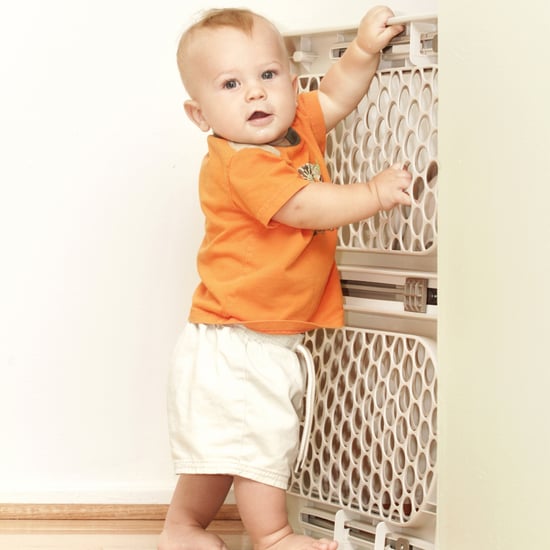 I consider my parenting style as very hands on when it comes to child safety.
However, you won't find me installing safety gates, latches, or toilet locks. In fact, the most I've done was cover unused electrical outlets. But, that didn't last long. I'd find myself plugging something in and not returning the protective cover.
Related: Are You Annoyed When Strangers Shush Your Crying Baby?
You may be reading this and thinking, "This Mom is totally nuts. I wouldn't want her watching my kid." I wouldn't blame you for feeling that way. I just have a different approach to safety.
Before becoming a mom, I was always the designated babysitter to my niece and nephew. My apartment was never childproof. Rather than turn my home into a prison, I'd just keep an eye on them. It was that simple.
I've applied that same belief to my own parenting style. My way of childproofing involved explaining to my daughter early on about the importance of staying away from things like the hot stove and staircase.
I'd also keep sharp objects out of reach. Even though she couldn't speak at the time, I would talk to her about the danger zones around the house. I won't lie; she did fracture her wrist at one point. But, that incident had nothing to do with not childproofing our home. I'm in no way encouraging parents to avoid childproofing. You can decide what's best for your child.
Now that my daughter is 2, she knows where not to go and what not to touch. It's become a routine for her to stay away from the electrical outlets and such. My husband would like to install a gate, which I may consider. I can only speak for myself when I say that childproofing doesn't necessarily mean my child will stay safe.
I think setting boundaries is a much better idea. With another baby on the way, I may give in to putting up a barrier at the staircase. But, I won't be changing my overall stance on the issue.
What are your thoughts on childproofing?
More great reads from BabyCenter:
Are we overreacting with current school safety measures?
12 winning Super Bowl treats
How to raise a polite preschooler
The true value of Grandma: the unpaid babysitter
Is spanking now taboo?