Christmas in October
Christmas Came Early For One Little Boy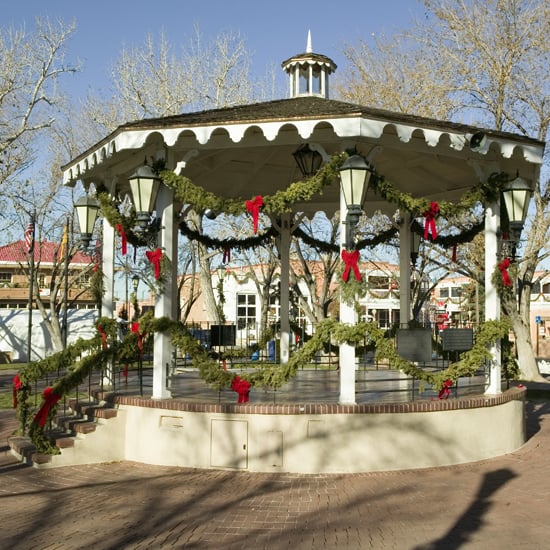 While most families spent this week carving pumpkins and creating last-minute Halloween costumes, a select few began their Christmas celebrations. The people of Port Clinton, OH, bumped the holiday up two months to bring comfort and joy to a sick child in their community.
On Sunday evening, Devin Kohlman was welcomed home by snowmen, Santa, and several hundred town members. The 13-year-old has spent the last year battling brain cancer, which included multiple surgeries and intense treatments. Recently, doctors gave Devin their diagnosis: the treatment wasn't working, and he wasn't getting any better. Rather than stay at a hospital, Devin asked if he could spend his final days at home surrounded by loved ones. He also asked that his family have one last Christmas together. When the town heard what Devin wanted, people jumped at the chance to make his wish come true.
Skeletons and jack-o'-lanterns were replaced with sleighs and wreaths. People who didn't know Devin spent their Sunday stringing lights on Christmas trees and transforming the gazebo into a winter wonderland. That night, they lined the streets to show their support and lift Devin's spirits.
"When we got over the bay, we could see all the police cars, fire trucks, and everything lined up with lights," Alexis Kohlman, Devin's mom, told ABC News. "I told him that they were all there for him, and his eyes were huge!"
Now, whenever Devin wants to feel the Christmas spirit, all he has to do is look out the window.