Though I remember a lot of playing outside and bike riding from when I was a kid, there were definitely a bunch of toys that I had that were so well-loved, it seems like a crime that most of them are no longer available. Turns out I may not be the only adult who feels that way, as a number of companies debuted classic toys at Toy Fair [1] this past weekend — some exactly the same as the ones you had years ago, some revamped. It's safe to say that nostalgic parents are going to be pretty psyched about what toy companies have in store for 2016.
Read through for 19 toys from your childhood that you'll be able to get for your kid this year.
Chatter Phone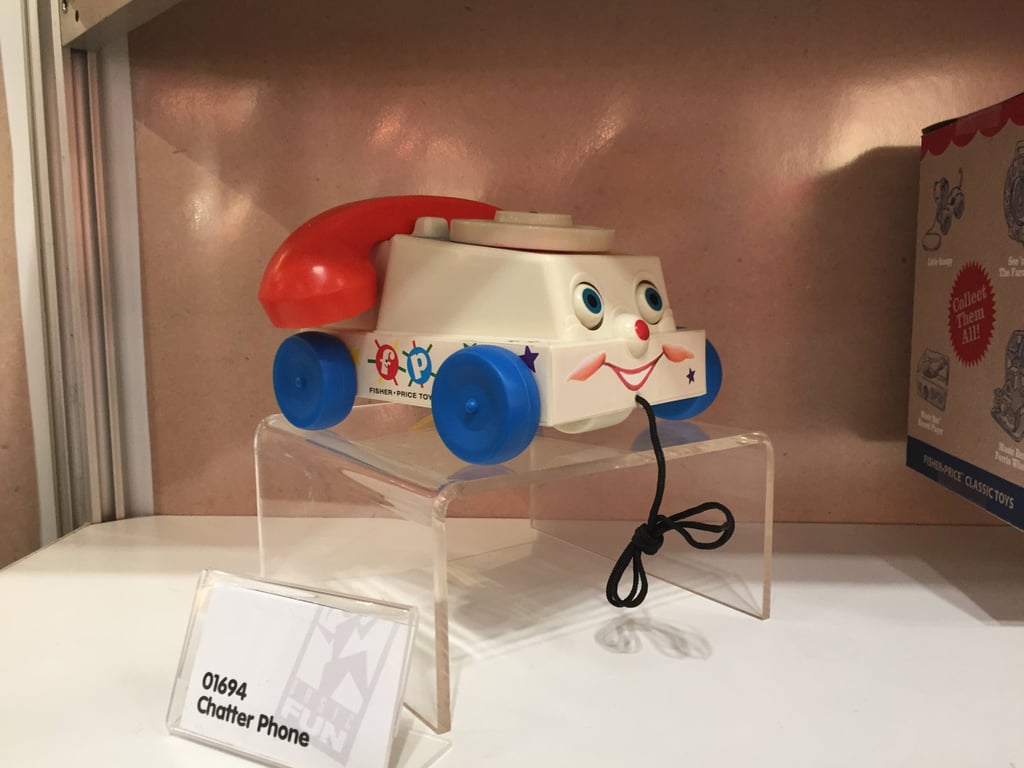 The iconic Chatter Phone is coming back so that a new generation of kids can play with the same toy phone you did — but you might have to explain to them what a landline is first!
Strawberry Shortcake Retro Soft Doll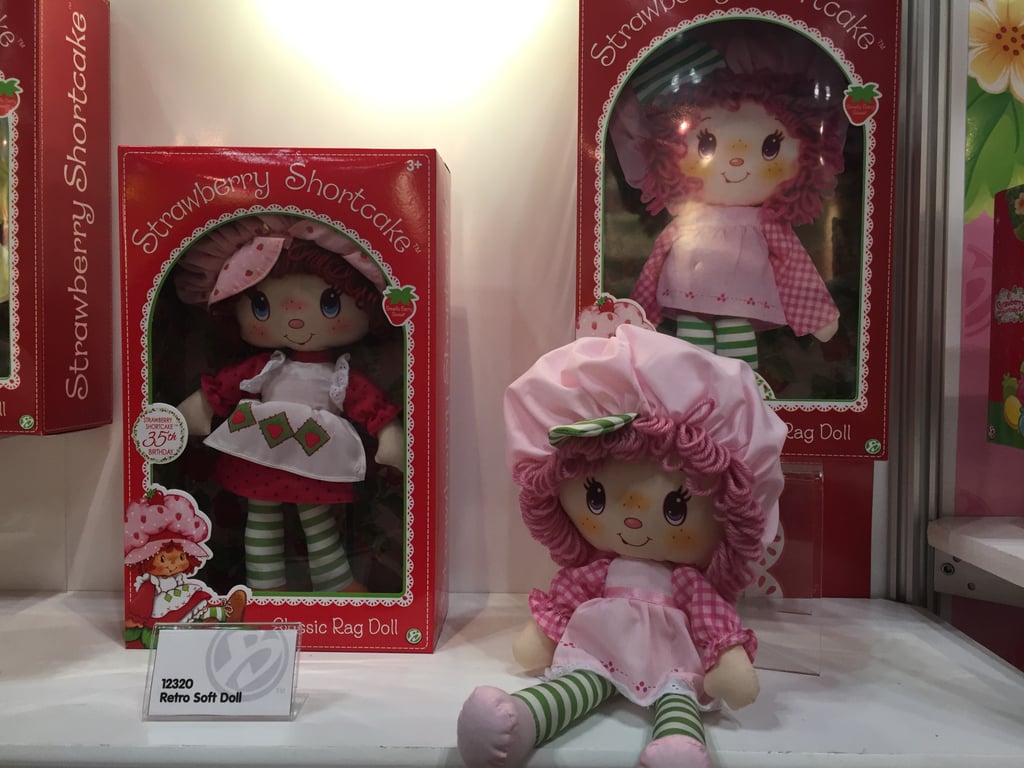 If the scent of artificial strawberries brings you back to your childhood room with your soft Strawberry Shortcake doll, you're not alone. Now that same scent memory can be engrained in your child's mind with this Retro version of the beloved doll.
View Master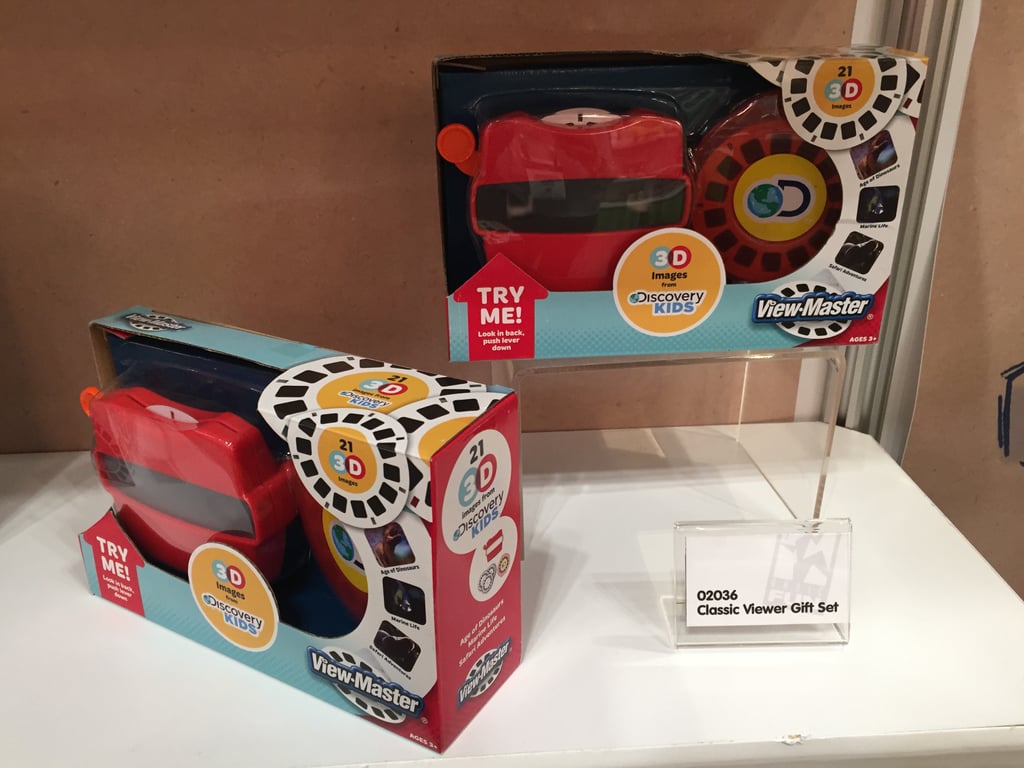 The View Master has gotten a 3D boost, but still looks like the classic version you once held up to your eyes to see photos of animals, dinosaurs, and more.
DC Comics Flying Heroes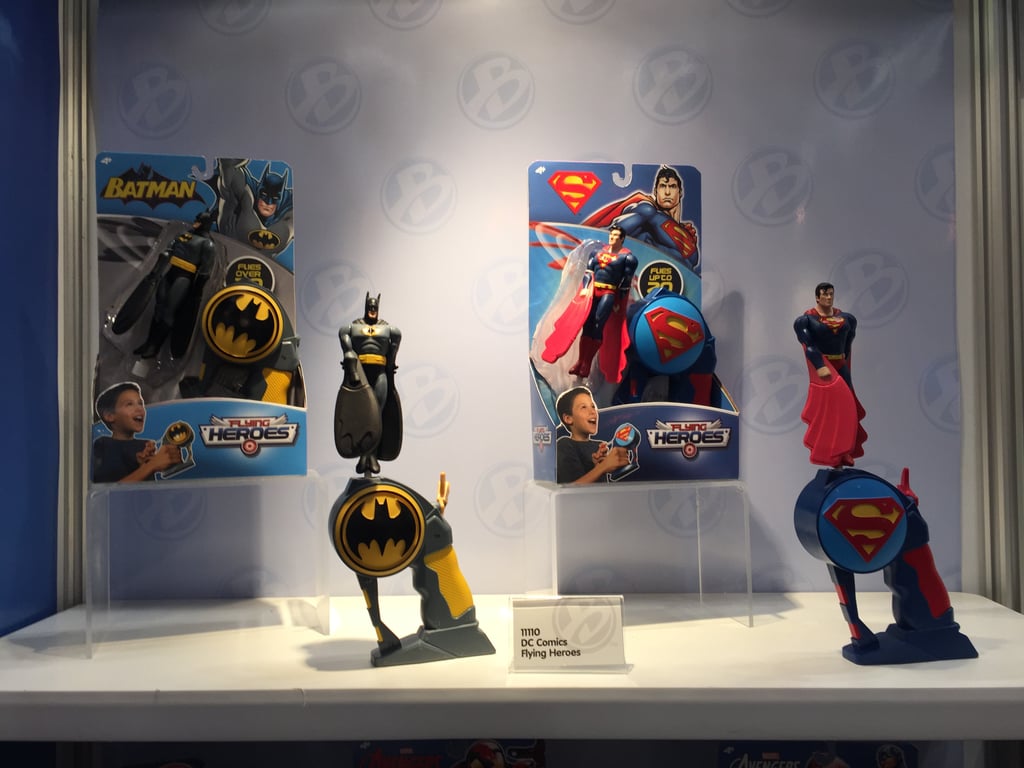 Remember Sky Dancers? Well, they're back in the form of some of DC's superheroes, like Superman and Batman (and Ninja Turtles, too!).
Crayola Air Marker Sprayer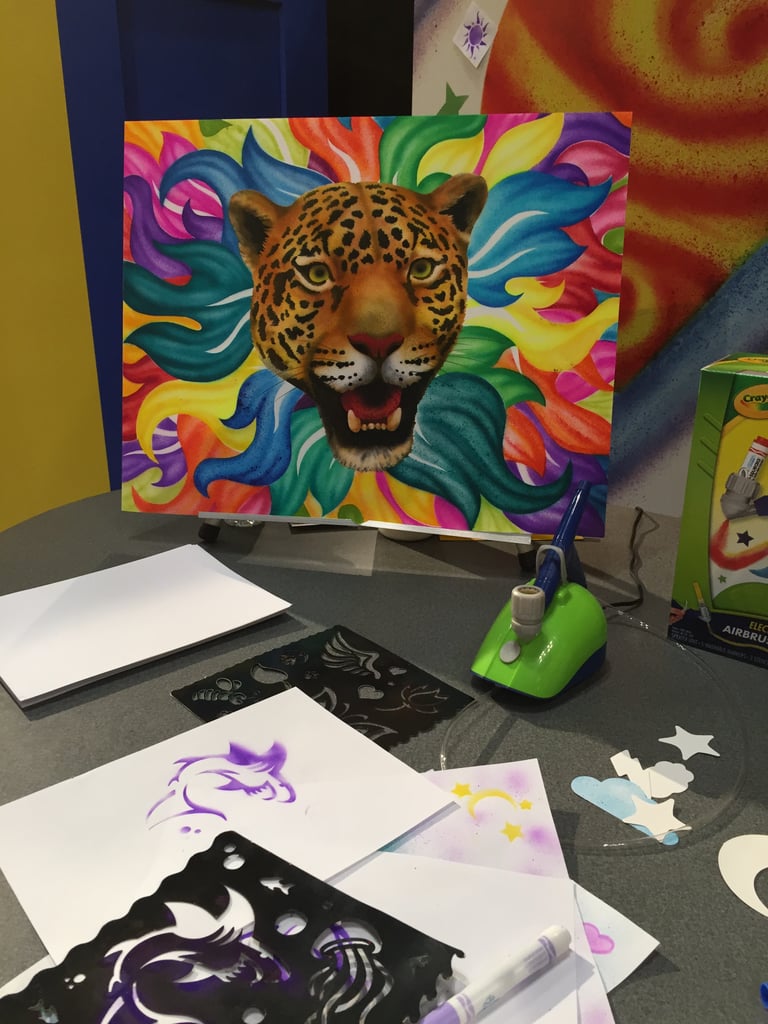 A reboot of the old marker airbrush set (remember having to pump it to make the colors flow?), the Crayola Air Marker Sprayer allows kids to create airbrushed works of art with a continuous spray — no more pumping — and without the mess of paint.
Electronic Sports Games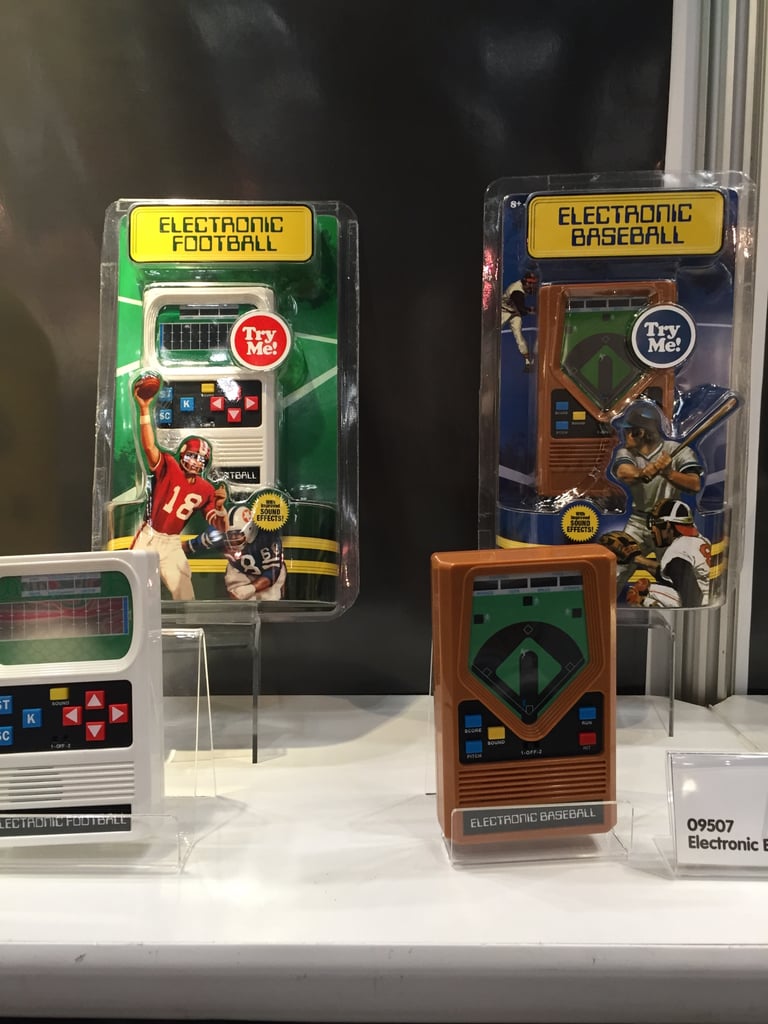 If you recall begging your sibling for a chance to play on their electronic sports game — the first handheld video game! — you're about to get a kick right in the nostalgia. Electronic sports — baseball, football, basketball, and more — are back and ready to educate a new age of kids in both bribery tactics and sibling rivalry.
See 'N Say Farmer Says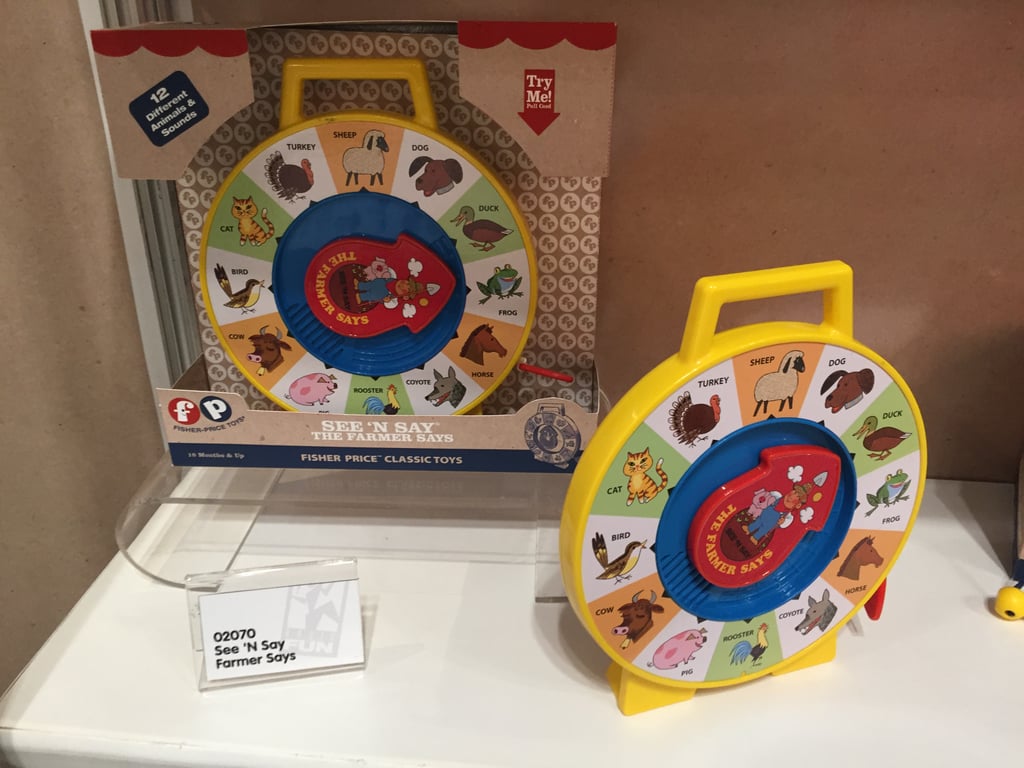 Remember spinning the wheel to see what animal sound your See 'N Say would make next? Now your kids can live in suspense in the same exact way.
Fisher Price Pull-a-Tune Xylophone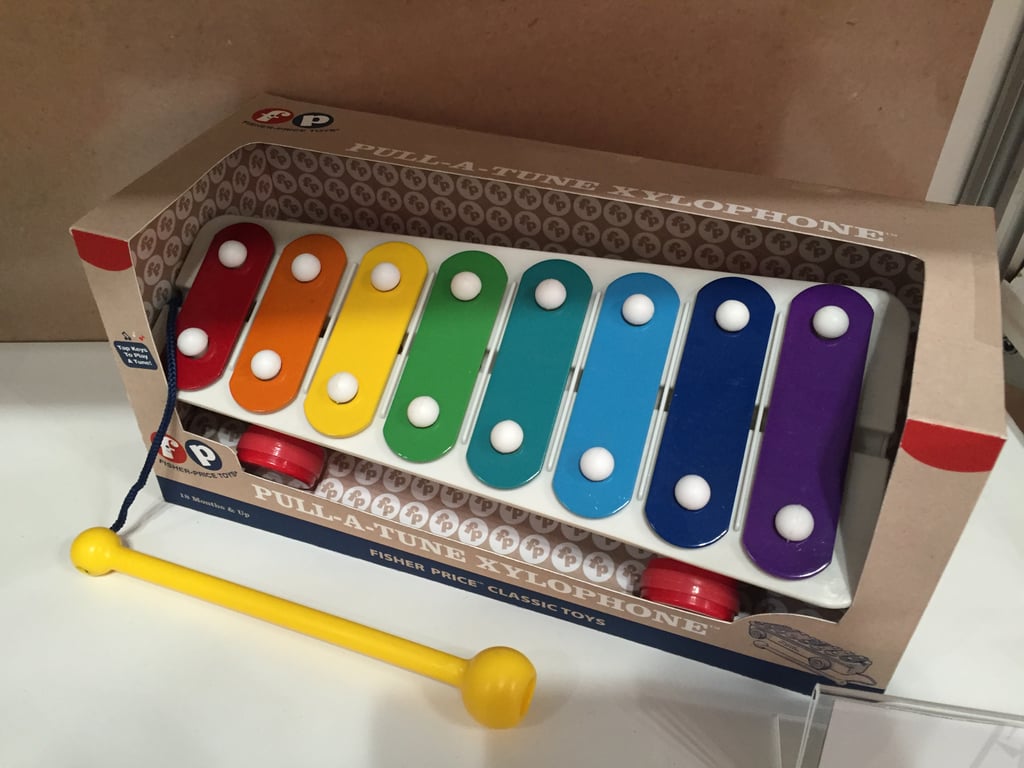 Because pulling your musical instrument along with you everywhere you go was so important to us as mini humans, Fisher Price is bringing back the colorful Pull-a-Tune Xylophone for the next generation of musicians.
Crayola Crayon Factory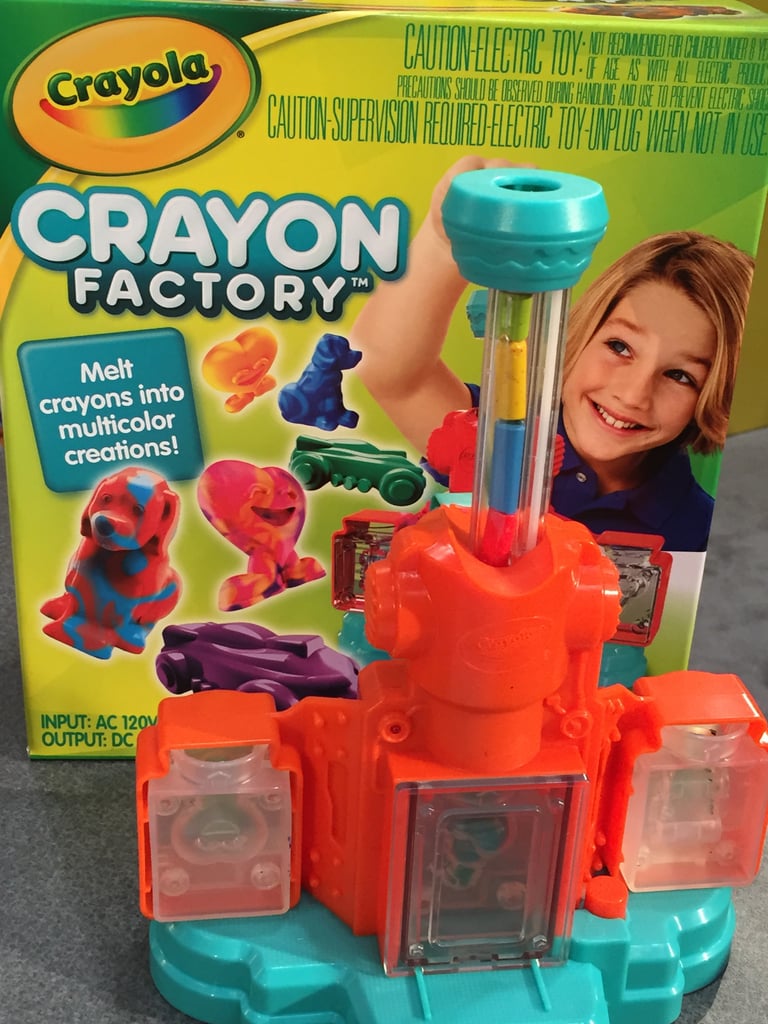 Recycling old crayon bits seems to be coming back to a living room near you with the help of the new Crayola Crayon Factory. The newly molded car, heart, or puppy crayons give new life to your kid's old art supplies, and make coloring more fun for them.
Koosh Balls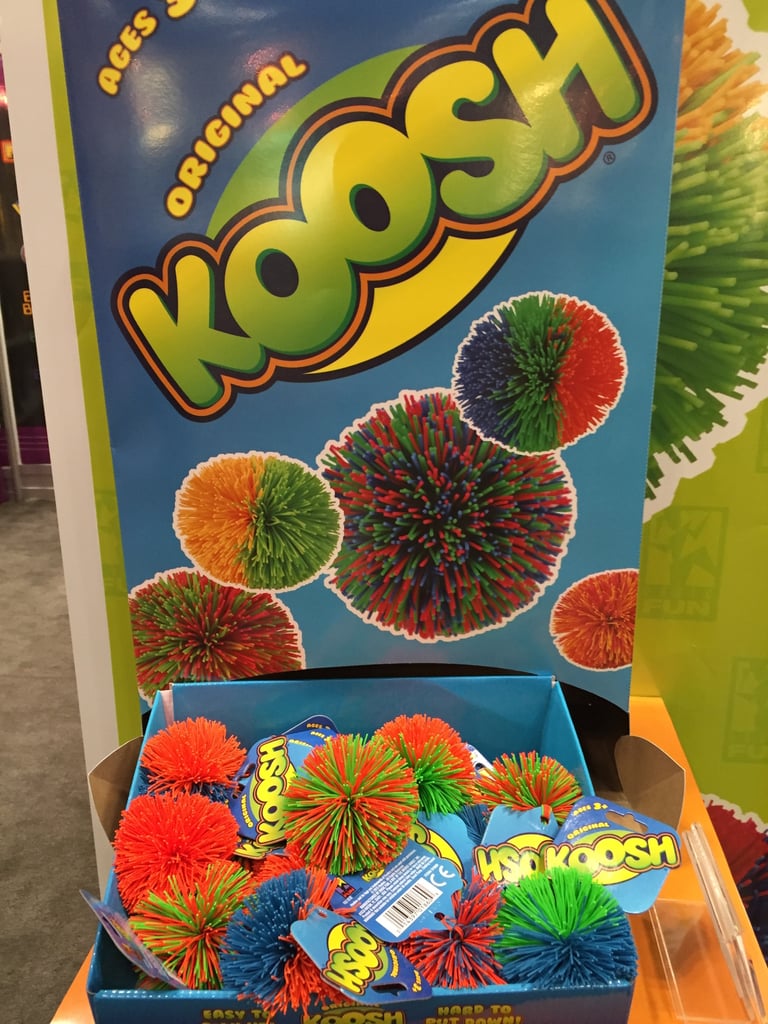 Koosh Balls, though simple, are one of the most satisfying toys. Your kids can stretch 'em, throw 'em, catch 'em, and more.
Nerf Elite Hyperfire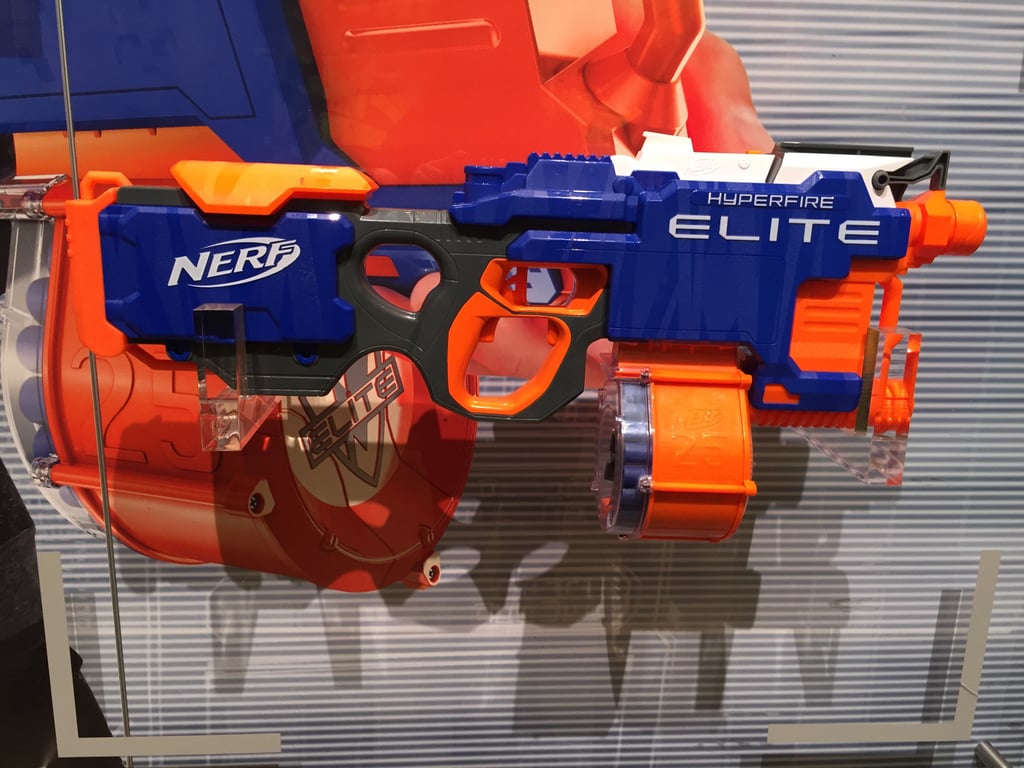 OK, so maybe this isn't exactly the same Nerf toy you had when you were a kid, but the Nerf Elite Hyperfire is admittedly way cooler than anything you had growing up. See that large barrel attached to it? It powers 5.5 pellets shooting out of the blaster every second — the fastest Nerf blaster ever.
Little Tikes LeBron James Family Foundation Mini Hoop Basketball Set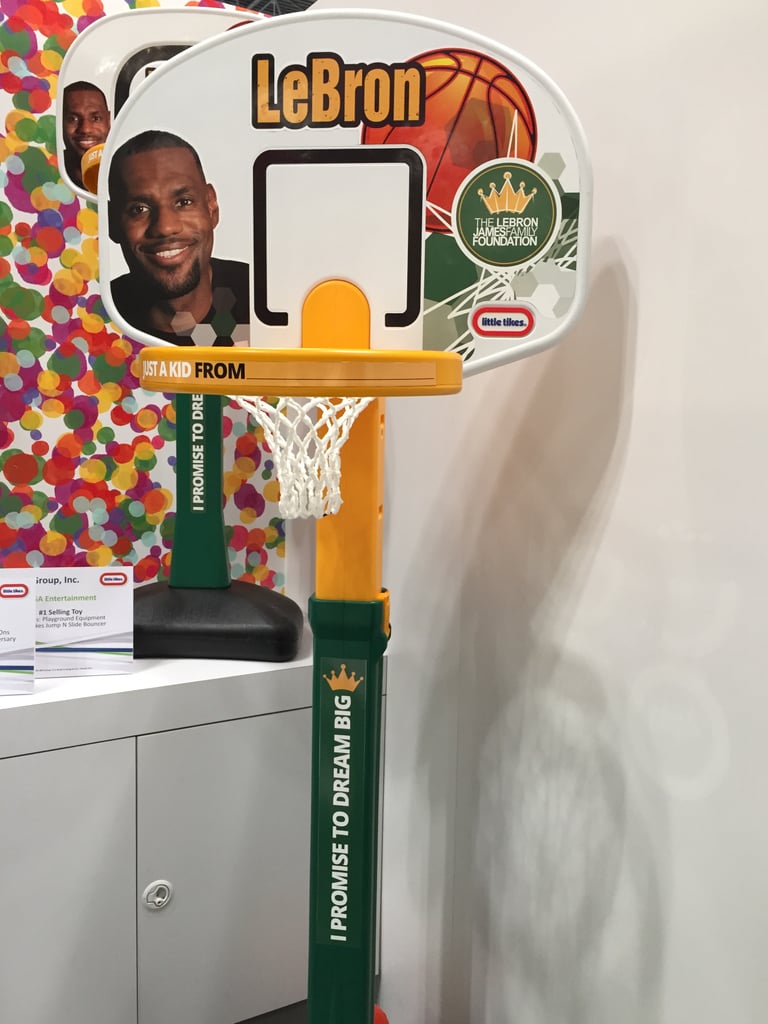 Inspired by LeBron James's childhood of learning how to dunk on a Little Tikes Basketball Set, this hoop is going to help your little one perfect their dunking skills. Bonus: for every unit purchased, a donation is made to the LeBron James Family Foundation!
Play Doh Drill and Fill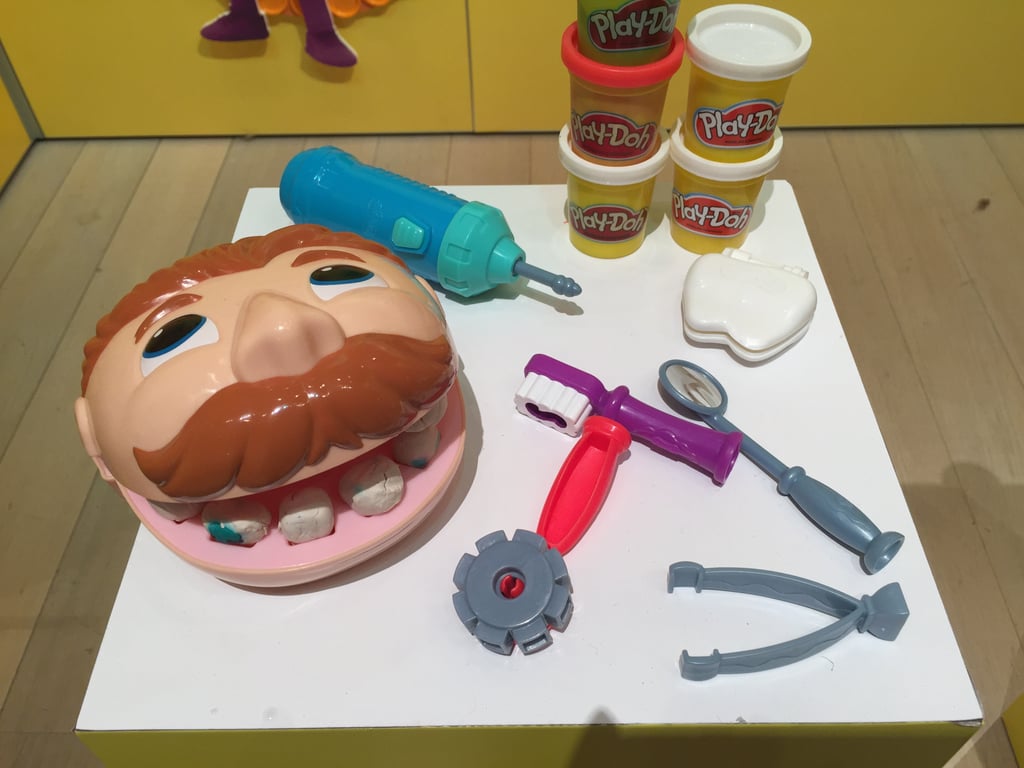 The classic Play Doh Drill and Fill is back in honor of the dough company's 60th birthday! Now your kids, who undoubtedly already love Play Doh, can enjoy one of the company's older play sets.
Hot Wheels Track Builder Stunt Kit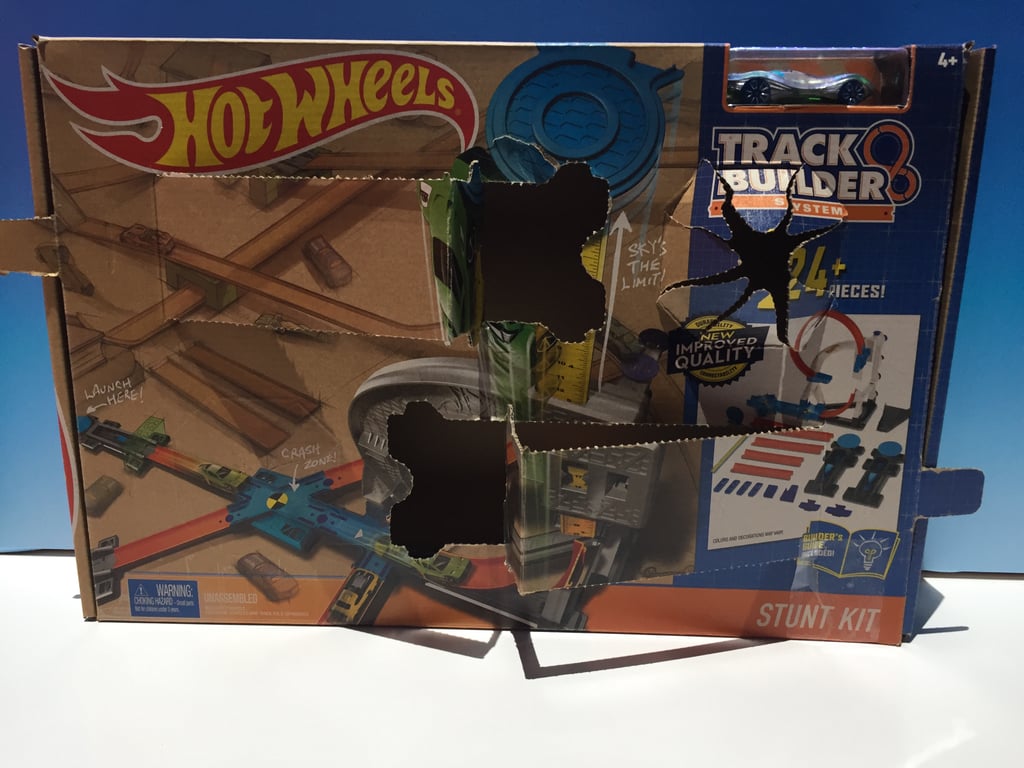 The Hot Wheels Track Builder Stunt Kit allows your little to be creative with their track building, and lets them make spots for cars to crash and jumps to launch off of (in the same way that we're sure you rigged your Hot Wheels tracks as a kid).
Lite Brite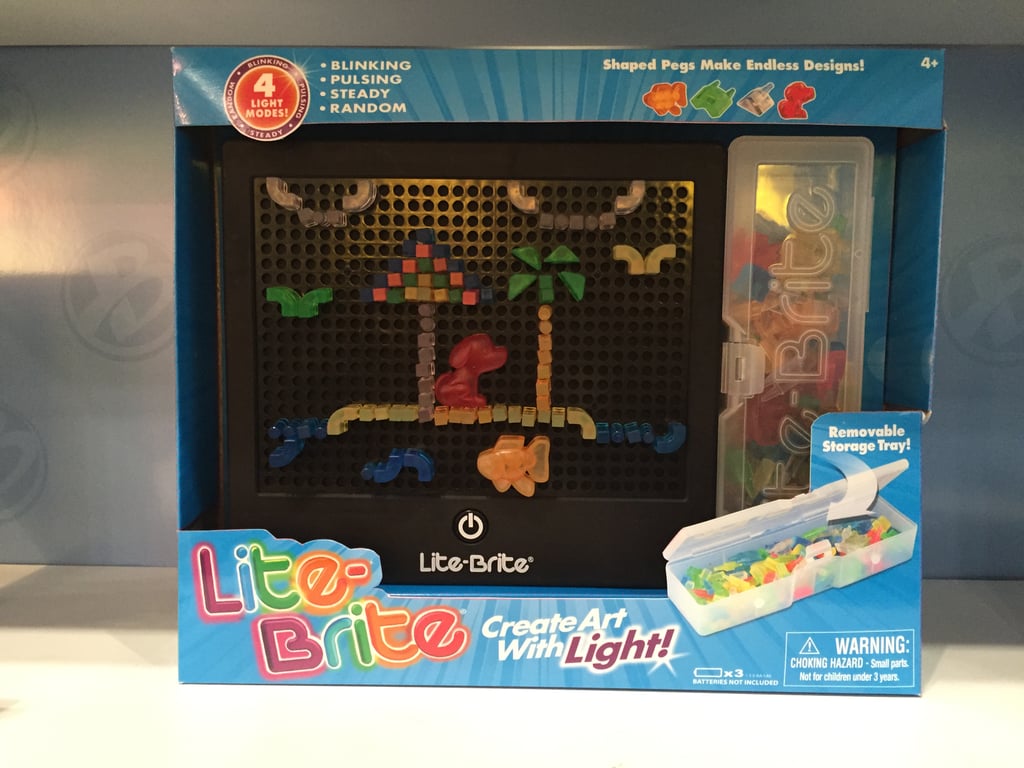 Lite Brite is better than ever! The set comes with new piece shapes — including elbows, triangles, and fish — four light modes, and a translucent carrying case to make finding pieces easier (especially on the go).
Paper Plane Launcher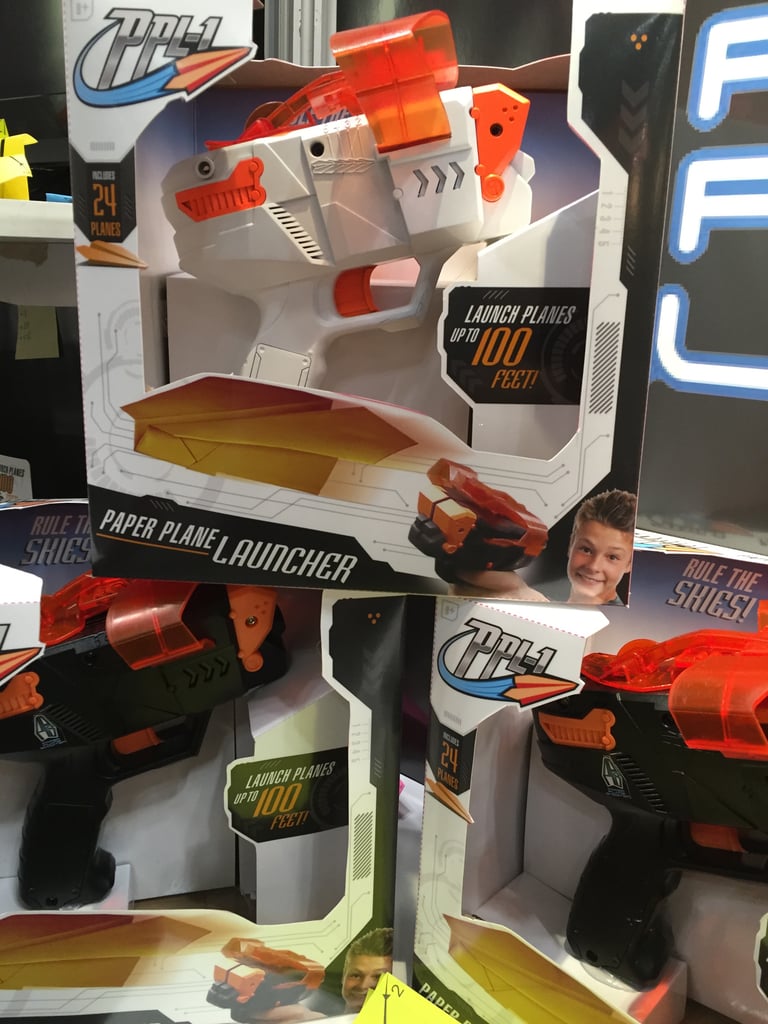 Paper planes just got modernized! Kids can create good ol' fashioned paper planes, but then use this fun launcher to send them flying through the air.
Fisher Price Classic TV Radio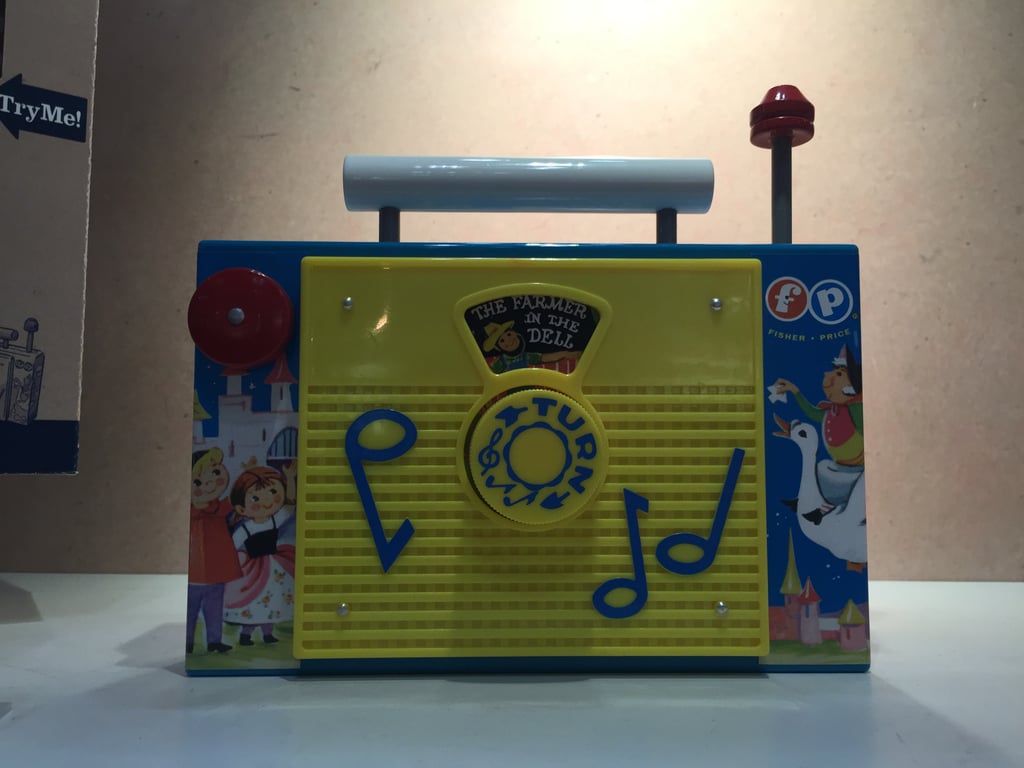 A step up from the old Fisher Price transistor radio and clock radio, the Classic TV Radio features some of the same well-known nursery rhymes your toy radio once played.
Fisher Price Little Snoopy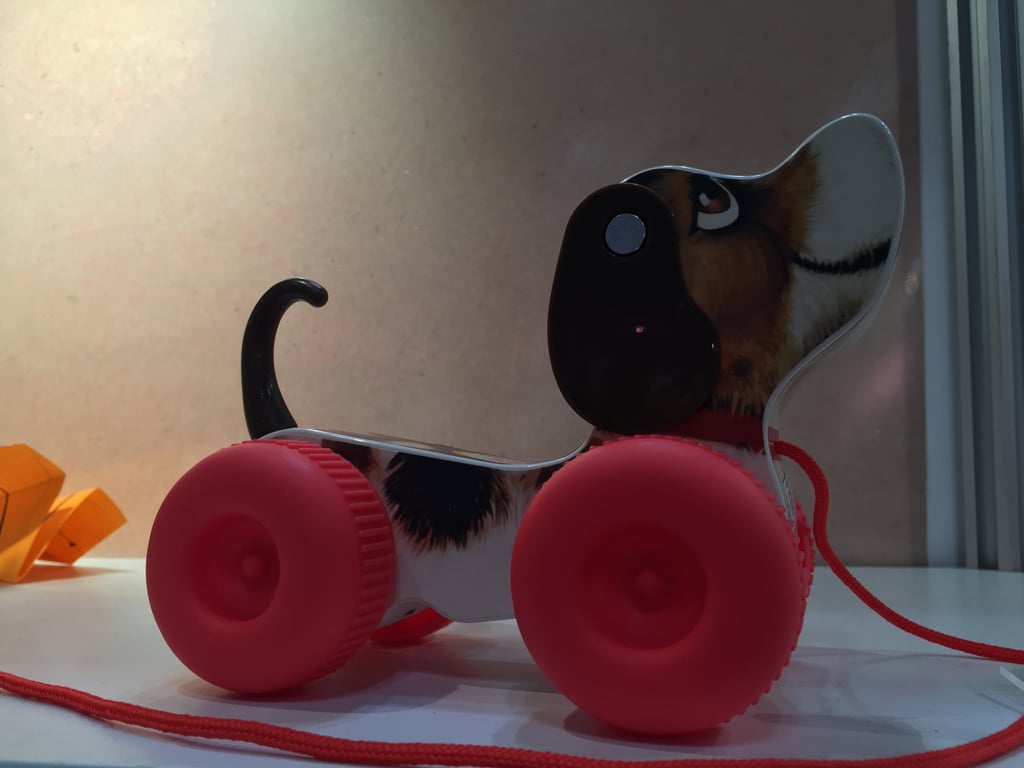 Though Snoopy has had a few upgrades over the years, he's back in his original form to be your child's doting pretend pet.
Troll Blind Bag Collectibles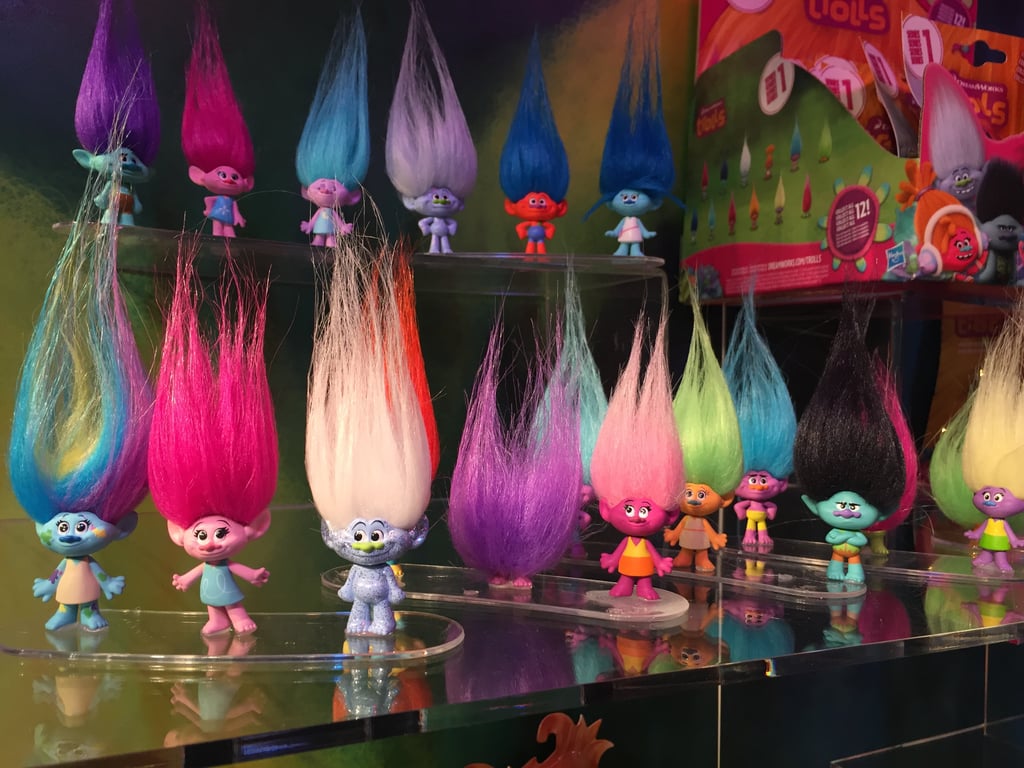 Trolls have definitely gotten a bit of a makeover since we were kids, but with the Trolls movie due to hit theaters this year, there will be plenty of the new collectibles out there for tots to collect and trade. Our favorite may be the one who's all hair!