Clean Up the "Carbage" Because It Can Drive a Mom Crazy!
Clean Up the "Carbage" Because It Can Drive a Mom Crazy!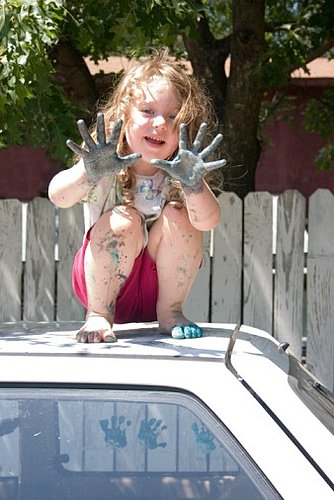 Garbage in the car can make a mom crazy, especially if she spends a portion of her day shuttling the kiddos. Some people chalk it up to having children, but many parents had cluttered vehicles before babies. Whether it's snack wrappers, forgotten toys, or spare clothes, here are five tips to eliminate the moving mess!
One-toy rule. Lil ones love to bring a toy box worth of goodies with them wherever they go, but few kiddos ever get to playing with all their loot, so limit them to one belonging. And make sure they exit the vehicle with it.
Pay the meter, toss the trash. Food cartons, water bottles, and juice boxes can add up — especially when kids need to snack between activities. To prevent backseat buildup, toss the trash each time you park or pay a meter. Turn it into a game for your youngsters by delegating the task to one of them.
Save the paper and plastic. Find a spot in the trunk or glove compartment and start a bag arsenal. Instead of tossing the sacks you get at the drug or grocery store, keep a few to use as trash receptacles or in an emergency.
Assigned seating. Most families have one messy kid— the child who has mysteriously sticky hands or empties his sandy sneakers on the car mats — so stick to assigned seats that hold each kid responsible for his or her space.
Weekly wipe down. Keep your vehicle tidy using wet wipes and a hand vac to clean spills and hard to reach crumbs at least once a week and make sure to enlist your children in the routine. When they find out how much time and energy goes into cleaning up soiled messes, they are less likely to make another one!