Coffee For Kids
Coffee For Kids: Kid-Friendly or Are You Kidding?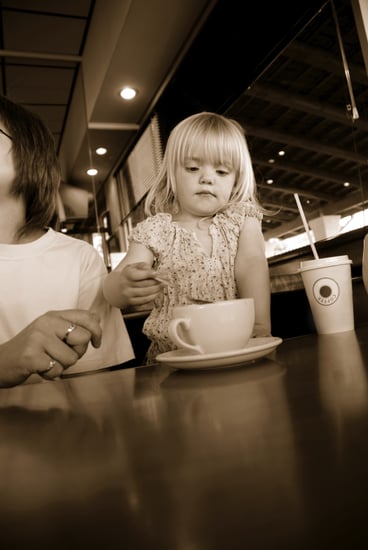 Caffeine fiends are well-versed in the language of cappuccinos, Frappuccinos, mochaccinos . . . but babyccinos?! According to The Brooklyn Paper, our coffee-obsessed culture is cultivating new followers who haven't even graduated from sippy cups. The pint-size beverages consist of either decaf cappuccino or frothy steamed milk and foam.
The trend started in Australia about a decade ago, but has only become popular in Brooklyn within the past few months. While many baristas dread concocting the drinks, arguing that they interrupt the flow of production, waste milk, and can be dangerously hot for tiny tongues, doctors say that a small amount of caffeine on an occasional basis won't do any damage (a decaf shot of espresso contains less caffeine than a soda). We want to hear what you think — have you heard of this trend?