College Fund Baby Registries
College Fund Baby Registries: Kid-Friendly or Are You Kidding?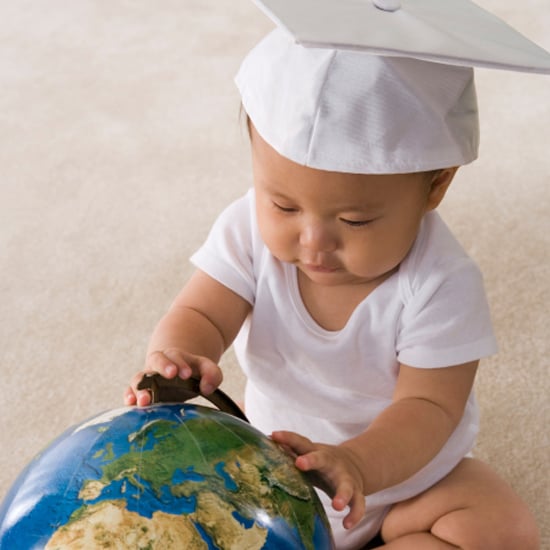 A new trend in baby registries isn't the hottest stroller or a high-tech piece of baby gear; it's something that you won't put to use for a good 18 years. While traditional rules of etiquette would advise against asking for cash gifts, sites like Instagrad and Deposit a Gift have made advances in taking the stigma out of requesting money. These services make it possible for friends and family to contribute funds to your tot's 529 college savings account with the click of a button. Through each site, you create a personalized web page that allows contributions to be made directly to your account, then share it with friends and family as you would with a traditional registry. You can of course keep your site open well beyond the infant years, allowing gifts to be made for birthdays and other milestones in your child's life. Considering that the cost of a four-year degree in 2030 will be upwards of $205,000, according to US News & World Report, it's never too soon to begin saving.
On one hand, this is an easy, hassle-free way for your loved ones to make a meaningful contribution towards your child's future. On the other, even with the bells and whistles, it may feel a bit forward to ask friends and family for a monetary gift. Where do you stand on the issue?